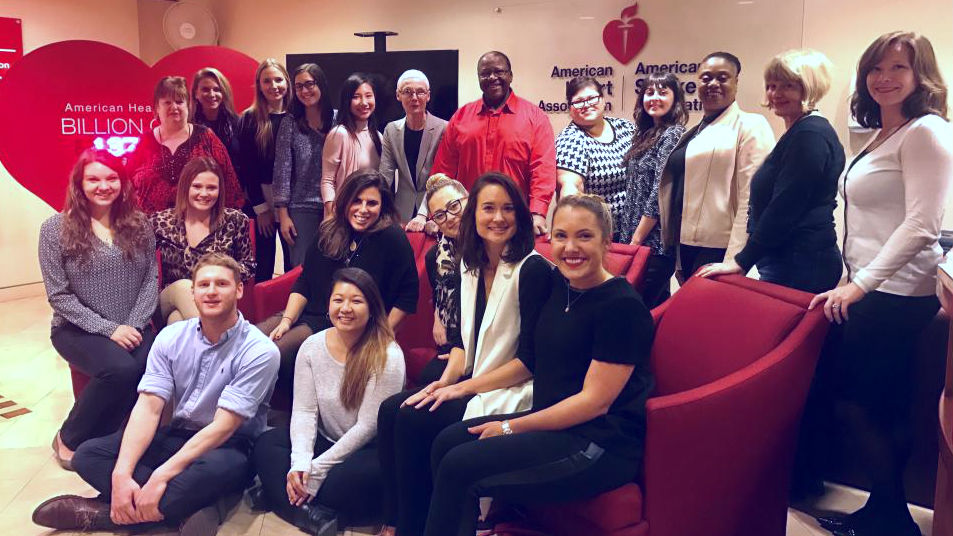 Our Rewards & Benefits package not only gives you the total benefits you want, but also goes above and beyond with innovative programs to develop your skills – helping you grow and thrive at the American Heart Association.
Your Development
Once you join the AHA, we want to help you grow and thrive. We can help you to achieve what you never thought possible. Your professional and personal development is a priority to us. We work proactively to create a supportive environment where managers are encouraged to guide you and help you be the best you can be, and colleagues are expected to collaborate and share one another's goals. Ongoing learning is an integral part of your development too. The AHA provides a world-class online knowledge center called American Heart University, with hundreds of free career-oriented courses designed to help you be better at what you do and give you every opportunity to expand your leadership capabilities. Our mentoring program lets you broaden your horizons and knowledge through the experience and perspective of a colleague, allowing you to grow further and become an even more valuable member of our team.
Your Benefits
Our comprehensive benefits include healthcare, retirement, paid time off, wellness programs and more. They're designed for you as a whole person, not just an employee.
---