Solving medical challenges through technology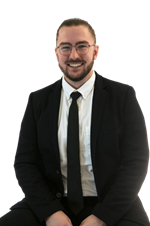 Mason Lucich
Insu Health Design, Inc.
Mason Lucich is co-founder and CEO of InsuHealth Design, Inc. With an impressive background in mechanical engineering and industrial design, he leads product and technology development for InsuHealth. Passionate about solving problems, Mason participated in a project with the Innovation Center at the University of Puerto Rico at Rio Piedras.
His team created a way to protect and sustain bio-medicine users, in particular insulin users. Their product, a handheld tool that keeps medicines refrigerated without being connected to a power source, was particularly compelling after the devastation and long power outages caused by hurricanes Harvey and Maria.
---