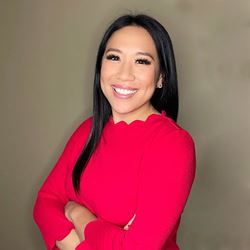 Christine Pitawanich,Reporter,KGW News, Host
Christine Pitawanich is a reporter for Portland's KGW News. Since starting at KGW in 2015, she's been responsible for interviewing people, shooting video, editing, writing and presenting her work on camera every day. While she covers stories that range in topic, her focus encompasses COVID-19, education and continued recovery from the 2020 wildfires.

Before joining KGW, Pitawanich worked in Southern Oregon at KOBI-TV NBC5 News in Medford. There she began as a reporter and ended as an anchor for the 5 p.m. and 6 p.m. news broadcasts.

Pitawanich has a master's degree in broadcast journalism from the S.I. Newhouse School of Public Communications at Syracuse University and a bachelor's degree in communications from the University of Washington. She is a huge foodie and loves to travel, dance and ski. Born and raised in the Seattle area, she loves the Pacific Northwest.
---
Sally Bany, Marie Lamfrom Charitable Foundation Co-Founder/Trustee
Sally Bany's personality, passions and life path have largely been shaped by two very important women in her life: her mother, Gert Boyle, and maternal grandmother, Marie Lamfrom. If anyone embodies Boyle's insistence that life be full of joy and fun, it's Bany. But her work ethic and deep connection to her community also stem from these two women and the indelible impressions they left on her life.

In the 1980s and '90s, Bany played a key role at Columbia Sportswear, overseeing the retail outlet store side of the business as it grew. Along the way, she and her late husband, Dave Bany, created businesses and nonprofits that reflected their shared passions, establishing the Marie Lamfrom Charitable Foundation, growing Moonstruck Chocolate Co., launching the Youth Music Project and opening the World of Speed Motorsport Museum.
Bany cherishes the opportunity the Marie Lamfrom Charitable Foundation gives her to empower the people and projects she knows her mother and grandmother would want to see flourish.
---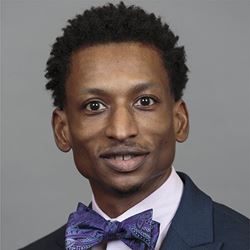 Stephen L. Noble, M.D. FACS Cardiothoracic Surgeon
Dr. Stephen Noble
is a board-certified cardiothoracic surgeon, decorated Navy veteran, entrepreneur, health care executive, associate producer, speaker and best-selling author of the children's book "The Heart of A Hero: The Dr. Daniel Hale Williams Story ."

Passionate about addressing health care disparities that face communities of color, Noble is the founder and executive director of the Dalano Gaming Initiative (DGI), a nonprofit that uses esports to engage youth to pursue STEAM fields — science, technology, engineering, arts and mathematics.
DGI aspires for some of its participants to become physicians as one means to address health care disparities.

Noble's clinical interests include robotic-assisted thoracic surgery, health outcomes disparities and the use of science and technology in medicine. He has deep roots and family ties in Portland, Oregon.
He graduated from Xavier University of Louisiana and received his medical and surgical training from Indiana University, Oregon Health & Science University and Ohio State University. He and his wife have five children and two grandchildren.
---
Sam Yamoah Chief Strategy and Innovation Officer

Sam Yamoah drives Regence's strategic framework to serve customers with innovative health care solutions. With deep experience in strategic business building in health insurance, systems and technology, Yamoah has a history of bringing teams together to solve some of health care's toughest challenges.

Yamoah worked previously at McKinsey & Company, where he was an associate partner and a leader in health care practice. At McKinsey, he developed a vision for opportunities and executed plans affecting many aspects of health care, including cost-savings solutions for Medicare plans. Before McKinsey, he led product development and process-improvement functions at McKesson Corp.

He is passionate about service and reducing health disparities. He was the health care leader for McKinsey's Institute for Black Economic Mobility, a research institute and think tank dedicated to advancing racial equity and inclusive growth globally.

Yamoah grew up in Liberia and Ghana and came to the U.S. to pursue his education. He received an M.B.A. from the University of Chicago and a bachelor's degree from Luther College. He co-founded a nonprofit that focuses on distributing books to schools, libraries and other learning centers in Ghana.

Yamoah serves on the Board of Directors for the Center for Economic Inclusion and American Heart Association Twin Cities and the alumni board of Luther College.