EmPOWERED to Serve Business Accelerator™ – Minnesota
The American Heart Association's EmPOWERED to Serve Business Accelerator empowers and invests in women social entrepreneurs and businesses that foster equitable access to good health.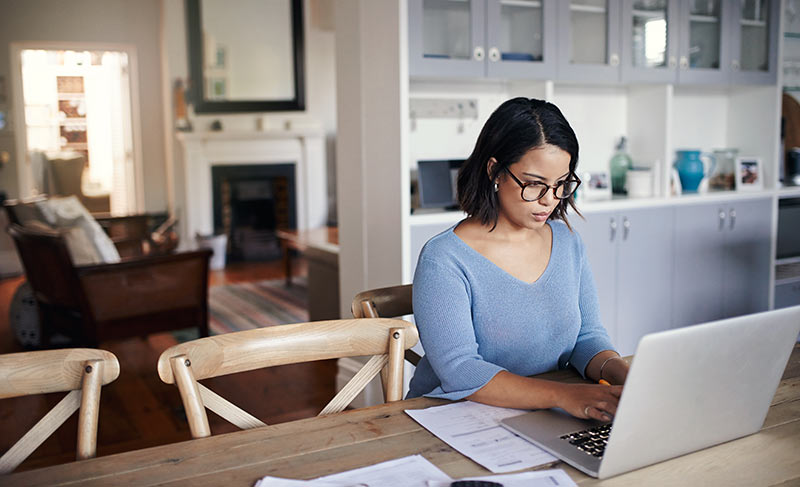 Social entrepreneurs addressing healthy equity for women awarded grants
Kimberly Brown with Get Up and Get Moving earned the top spot with a $15,000 grant to support the health and wellness program she formed on her journey to better health.
Alison Weinlaeder with Cardiomelon, an online fitness program combining thinking exercises with cardiovascular workouts for adults over 50, placed second and received a $10,000 grant.
2021 Business Accelerator™ – Minnesota
Evening of Empowerment
At our Evening of Empowerment event, attendees were introduced to the accelerator candidates and the work they are doing to address health disparities in our community. They also had a chance to vote for the overall "fan favorite." Chaz Sandifer, with theNEWmpls, received a $2,500 grant to support her business impacting the social determinants of nutrition access and affordable fitness opportunities.
2021 Go Red For Women Co-Chairs
Courtney Jordan Baechler, M.D. Minneapolis Heart Institute Foundation
(left) "Empowering women to help members of their own community is a very effective way to address barriers to health. In my practice, I have seen the positive impact that local groups can have. They bring credibility, build trust and promote accountability for a maximum return on investment."
Learn more about Dr. Jordan Baechler
Tiffanie L. Boyd, General Mills North America Retail
(right)
"This is personal for me. I've lost women I love to stroke. And I see too many Black women impacted by heart disease and stroke. I know that local groups led by women who look like them and have shared experiences can identify local solutions and motivate community members to make needed changes."
Learn more about Tiffanie L. Boyd
What is the EmPOWERED to Serve Business Accelerator – Minnesota?
The EmPOWERED to Serve Business Accelerator is a national American Heart Association program that gives social entrepreneurs, startups and businesses focusing on health impact the tools and support to grow and scale. Through this opportunity, the AHA provides business training, access to grants and a lasting connection to the association.
The goal of the local Minnesota-focused Business Accelerator is to address business solutions to improve challenges women face by changing behaviors, expanding access to resources and improving the long-term health of Minnesota women.
Selected candidates will:
Receive small-business development training and four to six weeks of MBA-style business training.
Present their businesses to Minnesota health, social justice and business leaders in April, where first- and second-place finalists will receive $15,000 and $10,000 grants, respectively.
Who can apply?
Applicants must be:
Women entrepreneurs or innovators
Living in and/or serving communities in the seven-county metro area (Anoka, Carver, Dakota, Hennepin, Ramsey, Scott and Washington)
Timeline
Applications accepted Nov.1- Dec. 15, 2020


Finalists confirmed by Jan. 29,2020
Finalists featured at Go Red for Women Evening of Empowerment Feb. 11, 2021
Feb. 15- Mar. 15: Small-business training begins
April 1: Presentation of finalists; grant winners announced, register now
Why Minnesota
Minnesota is one of the healthiest states in the country, but it has some of the worst health disparities. A woman's ability to live healthy and access quality, affordable health care for herself and her family is limited by socioeconomic factors such as structural racism and disparities in education, income, wealth, mobility and housing.
Our state's inequalities in areas such as income, education, and homeownership are the most significant barriers to health, according to the Minnesota Department of Health.
Business Accelerator - Minnesota
The EmPOWERED to Serve Business Accelerator- Minnesota is presented by: Cheerios
Business Accelerator – Minnesota
EmPOWERED to Serve - Minnesota Business Accelerator is presented by: Mayo Clinic
Statement of Relationship
YWCA SBDC is collaborative partner of the American Heart Association's EmPOWERED to Serve.