EmPOWERED to Serve™
Structural racism is the overarching system in which public policies, institutional practices, cultural representations and other norms perpetuate racial inequity.
Current EmPOWERED to Serve Business Accelerator™ and Scholarship Application Cycles
Pittsburgh Pastor Receives Top Grant at the First EmPOWERED to Serve Business Accelerator™ Faith-Based
The American Heart Association, the world's leading nonprofit organization focused on heart and brain health for all, announced the top awardees of its first-ever EmPOWERED to Serve Business Accelerator™ Faith-Based hosted by the Eastern States region. The first-place grant of $50,000 was awarded to Pastor Cynthia Wallace of Bible Center Church in the Homewood neighborhood of Pittsburgh, Pennsylvania for their work aimed at addressing food access and insecurity through innovation and an entrepreneurial spirit.
June EmPOWERED Men's Health - Live Fierce Stand for Mental & Physical Health
Men of color experience poor health outcomes and shorter lifespans due in large measure to social and economic drivers of health, or social determinants of health.
They are strong voices in their communities and need to be engaged in the dialogue about long-term health solutions.
Watch Mathew Knowles and influencers from the African-American, LatinX and Asian American/Pacific Islander communities discuss men's physical and mental health.
EmPOWERED Women Roundtable Series@containerItem.RenderHeadingSizeTag("h2")>
CPR and Opioid Use in Communities of Color
In honor of Women's History Month, the American Heart Association hosted the EmPOWERED Women CPR and Opioid Use in Communities of Color roundtable in March. The livestream event focused on CPR, as studies have shown significant disparities in bystander CPR rates for people of color and women, as well as opioid misuse among women of color.
Building Mental Resilience for Women of Color in the Midst of COVID-19
As a part of National Minority Health Month, the American Heart Association hosted a roundtable about how racism, cultural stereotypes, economic insecurity, stigma and shame all impact the mental health of women of color.

Black women suffer disproportionately from adverse life experiences that can lead to depression, anxiety disorders and toxic levels of chronic stress.
Maternal Heart Health and Why Gaps Exist
Motherhood and heart health go together.
The American Heart Association's EmPOWERED Women's Roundtable in May will focus on how the disparities Black, Hispanic, Latina and Indigenous women experience during and after pregnancy affect heart health. Tuesday, May 11 at 7 p.m. CT online.
About EmPOWERED to Serve
EmPOWERED to Serve is a platform inspired by American Heart Association volunteers around the country who are passionate about driving change through health justice and empowerment in their communities.
Communities need localized solutions that will help individuals and families escalate beyond poverty and achieve improved life outcomes. No one knows the changes needed in a community as well as the members themselves.
Ambassador Program
If you're an activist, community leader, healthcare professional, young professional or social entrepreneur who's helping lead the way through community-centered and culturally relevant solutions then we invite you to become an EmPOWERED to Serve Ambassador.
Business Accelerator?

The EmPOWERED to Serve Business Accelerator works with social entrepreneurs and organizations improving social determinants of health in their community, which are health risk factors, especially for underserved populations. Social determinants include, but are not limited to, race bias, income, education, stress, pollution, housing availability, transportation and access to healthy foods.
This MBA-style business training program offers virtual education for all finalists and grant funding.
Topics for business accelerator program applications include (but are not limited to):
The application window is open until Aug. 31, 2020.
Meet the 2020 EmPOWERED Scholars
The 2020 EmPOWERED to Serve Scholars are agents of change within their communities. These college freshmen, sophomores, and juniors each receive $10,000 to bring their visionary ideas to life, helping ensure everyone has a fair and just opportunity to be healthy.
Community Education
Our tools support you as you journey toward improving your health and the health of those in your community.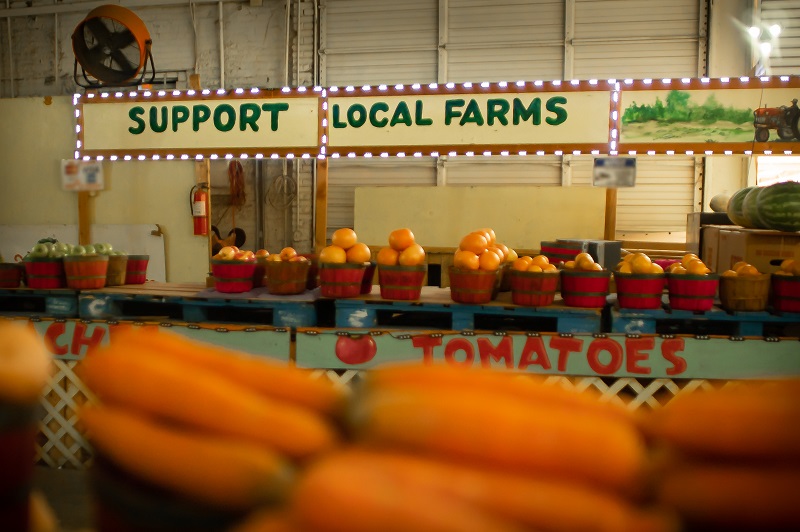 Committing to equity and a full, healthy life for everyone
The American Heart Association is investing over $230 million in a sweeping effort to ensure equitable health for all. Through research, community solutions and other substantial work, the AHA is addressing barriers to health equity including structural racism, social factors that hurt people's health and threats to rural health.
Social Determinants of Health Policy and Position Statements: Housing
Watch EmPOWERED to Serve in Action
Community Transformation Roundtable | Renowned business leaders, community leaders, philanthropists and volunteers engage in a lively, meaningful discussion about transforming communities and removing health barriers through faith, finance and business.


Health Justice Roundtable | Scholars from our EmPOWERED to Serve and HBCU Scholars program engage in a lively, meaningful conversation about breaking down barriers to health, structural racism and how to make the world better.

Transforming communities through faith finance and business | Join the continued conversation on community transformation, prioritizing investments in under-resourced communities.

Second Empowered and Well Virtual Town Hall | Dr. Eduardo Sanchez, Dr. Jennifer Ellis, Pastor Sonjia Dickerson and Pastor Hosea Collins convened to continue the conversation about the impact of COVID-19 on our communities and what we can do to advocate for healthier, more equitable policies.

Inaugural Virtual Faith Community Town Hall meeting with Dr. Eduardo Sanchez, the AHA's chief medical officer for prevention, and Pastor Sonjia B. Dickerson of Dayspring Family Church in Dallas.
Sign up to receive the EmPOWERED to Serve e-newsletter.
EmPOWERED to Serve seeks to improve health outcomes and reduce the gap in health disparities among minorities in multicultural communities.

If you are interested learning more about our work in community activism, community health education, and social justice for historically under-resourced communities, we invite you to sign up for the EmPOWERED to Serve e-newsletter.