Empowered to Serve™
EmPOWERED to Serve™
Leveraging partnerships, driving policy efforts at the local, state and federal levels and identifying social entrepreneurial models for sustainability.
EmPOWERED to Serve is a platform inspired by American Heart Association volunteers around the country who are passionate about driving change through health justice and empowerment in their communities.
Communities need localized solutions that will help individuals and families escalate beyond poverty and achieve improved life outcomes. No one knows the changes needed in a community as well as the members themselves.
Learn more about the ambassador program
EmPOWERED to Serve seeks to improve health outcomes and reduce the gap in health disparities among minorities in multicultural communities.
AHA to award $100,000 in college tuition scholarships
College students working to improve health and health equity in their communities are encouraged to apply for one of 10 EmPOWERED to Serve™ scholarships of $10,000 each. Thanks to the generous support of philanthropist and entrepreneur Lawrence Griffith, founder and CEO of Digital Factory, Inc., the program will help support young leaders making a difference in their communities.
Applications will be accepted through Jan. 31 and there is no cost to apply.
Empowered and Well Healthier Church Challenge
The American Heart Association and WW International, Inc. have joined forces to support you and your faith family on your ongoing health journey.
EmPOWERED Voices: More Than Enough to Heal Video Trailer
The short film explores the extraordinary impact of black physicians on medicine over time, the significance of Historically Black Colleges, Universities and Medical Schools in strengthening the pipeline of physicians and our power to begin healing everything from health disparities to implicit physician bias.

EmPOWERED Voices: More Than Enough To Heal debuted at Martha's Vineyard African American Film Festival on Wednesday, Aug. 7. Check out the short film trailer, and email EmPOWERED to Serve to receive updates about the film's release
Tamela Mann Talks Health Journey as heard on Get Up! Mornings with Erica Campbell

2019 Business Accelerator Sizzle Reel

Lawrence Griffith
National Business Accelerator Sponsor

Russell Fearon
1st Business Accelerator Recipient

Jeremy Goss
2nd Business Accelerator Recipient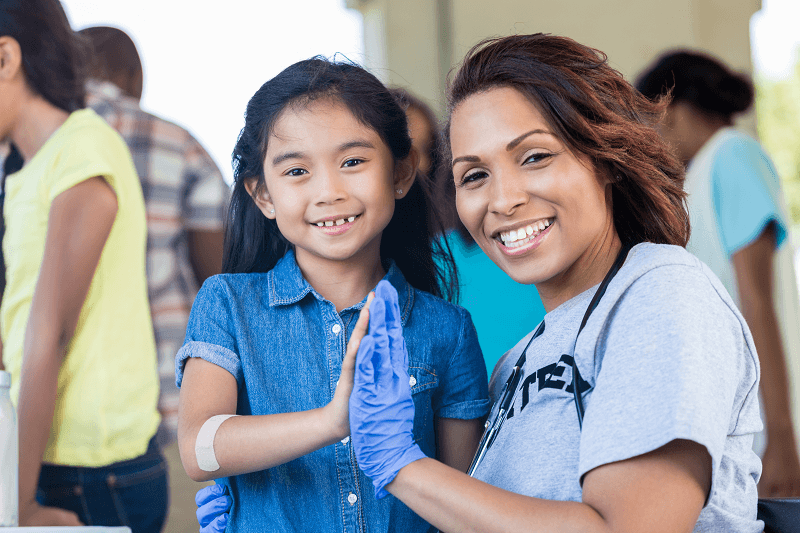 Ambassadors
As a leader you have the power to shape the future. You can mobilize others to work with you, focusing on the fight against heart disease and stroke in your community.
Social Impact Fund
Currently accepting submissions of interest from social entrepreneurs interested in helping to solve health challenges caused by social inequities.
AHA Events in Your Area
Get involved. Join the movement.
There are no upcoming events. Please see the event below.
Warning Signs
Learn about the warning signs of heart attack, stroke and cardiac arrest.
Affiliate Directory
Find an affiliate and contact information specific to your area.
Engage and Motivate
Health lessons engage and motivate communities to take steps towards creating a culture of health.