2019 National EmPOWERED to Serve Business Accelerator

™
Coming together as a relentless force to solve complicated problems that prevent the opportunities for longer, healthier lives for all.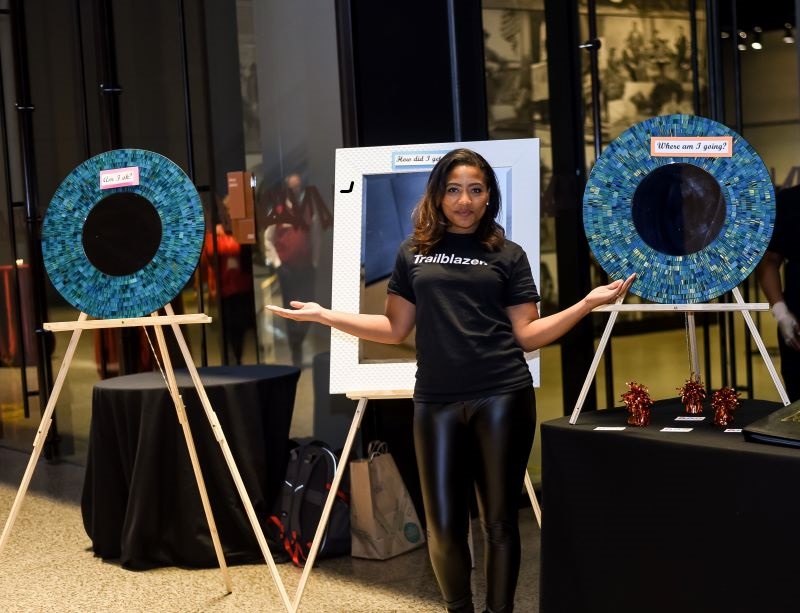 2020 EmPOWERED to Serve Business Accelerator
Are you a social entrepreneur or enterprise making a health impact through improving the social determinants of health in your community? If so, we are looking forward to 2020 and all of the amazing people, companies, and ideas that will make up the next group of Business Accelerator candidates.
American Heart Association awards EmPOWERED to Serve Business Accelerator participants
The top candidate, Russell Fearon (left), co-founder of SugEx, a wearable device that helps people manage their diabetes, received a $50,000 grant as well as an additional $5,000 for receiving the highest number of fan votes. Second place recipient, Jeremy Goss (right), received a $20,000 grant in support of The Link Market, which addresses food insecurity and transportation barriers by providing affordable groceries at metro stations.
Learn more about Fearon, Goss and the additional seven social entrepreneurs who presented their business solutions designed to close health disparity gaps at the 2019 EmPOWERED to Serve Business Accelerator (TM).
The Candidates
The nine social entrepreneurs presented their business solutions designed to help close health disparity gaps during a ceremony held on Thursday, Oct. 17 at the National Museum of African American History and Culture in Washington, D.C.
Through the Accelerator, the Association has supported entrepreneurs whose solutions provide healthy fruits and vegetables to those living in food deserts, develop education programs that help barbershop patrons advocate for their health and create STEM opportunities to improve the quality of education.
Tamela Mann Talks Health Journey as heard on Get Up! Mornings with Erica Campbell

2019 Business Accelerator Sizzle Reel

Russell Fearon
1st Business Accelerator Recipient

Jeremy Goss
2nd Business Accelerator Recipient

Honorable Mentions
Alba Valasquez - Los Angeles Food Policy Council, Los Angeles, CA
Austin Avery- Fish N Loaves, Memphis, TN
Cat Anderson- Cat Scan, New York City, NY
Gary Montague- Elliot, Denver, CO
Jacqueline Gottlieb- Making Homes Sage, Clay County, NC
Melvin Thompson- Edeleo, Chicago, IL
Noelle Warford - Urban Tree Connection, Philadelphia, PA
A. Pradhan MD, P. McGregor MD, S. Moore MD- VARANDA Project, Boston, MA
Dr. Yolandra Hancock- M-SizeMe, Bowie, MD