1st PLACE - $50,000 grant / FAN FAVORITE - $5,000 grant
Kanisha Ffriend | HeirBloom Co.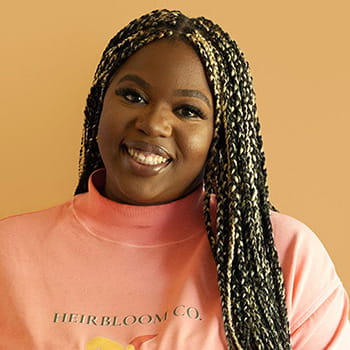 Kanisha Ffriend is the lead doula and founder of HeirBloom, a digital platform connecting health care professionals with expectant and postnatal mothers to improve birth experiences and reduce maternal mortality rates. A graduate of Syracuse University with a master's in science education and a certified licensed doula, Kanisha developed her vocation from volunteer work with teen mothers-to-be through her sorority, Sigma Gamma Rho. Nationally, she's been recognized for melding Eastern and Western wellness practices about birth. She's a student at Massachusetts General Hospital's Institute of Health Professions, pursuing a dual women's health and adult gerontology nurse practitioner degree.
2nd PLACE - $25,000 grant
Jinga Oglesby-Brihm | Empower Healthcare
Jinga Oglesby-Brihm is the founder of Empower Healthcare, a nonprofit service-based health care clinic that's committed to strengthening the communities of the Western Glades area of Palm Beach County, Fla., by increasing access to health care regardless of ability to pay. Jinga received her doctorate of nursing practice from Florida Atlantic University. She's a member of Sigma Theta Tau and received its Rising Stars in Research Award. She's also a Ronald McNair scholar and has been awarded the Care Award for delivering outstanding medical care. Born and raised in Miami, Jinga is passionate about empowering patients to live healthier lives by a process that acknowledges the patient's own health journey, cultivating a safe environment and working with them to forge a personalized health plan. Jinga volunteers with the Girls Scouts of America and works with elementary school-aged students in God's Kids at Christ Fellowship Church in south Florida. Recently, she served as a health and wellness leader in the international faith-based organization Wife Talk.
FINALIST
Tero-Pekka Alastalo | CardioSignal
BAY AREA ACCELERATOR TOP FINALIST
Tero-Pekka Alastalo, MD, PhD, is the president and chief medical officer of CardioSignal, a San Francisco area company that's developed novel digital biomarkers for heart diseases. At the American College of Cardiology conference in 2022, Tero-Pekka won the ACC pitch competition with CardioSignal. He has more than 10 years of clinical and translational research experience and is an adjunct professor of pediatrics at the University of Helsinki in Finland. He specialized in pediatric cardiology and did postdoctoral training at Stanford University, where he won the Young Investigator Award at the Cardiovascular Research Institute. In 2012, he co-founded Blueprint Genetics, a genetic testing laboratory for rare diseases, which was acquired by Quest Diagnostics in 2020. He joined CardioSignal in 2021.
FINALIST
Austin Avery III | Original Project Team Foundation Inc.
MID-SOUTH ACCELERATOR TOP FINALIST
Austin Avery III of Memphis, Tennessee, chief executive officer of the Original Project Team Foundation Inc., has collaborated with the American Heart Association, Christ Community Health Services and other organizations in Shelby and DeSoto counties to improve neighborhoods. They do so by establishing beautiful, properly managed, virtually zero-waste "sustainability hubs" in overlooked or under-served areas. These hubs empower residents to participate in fostering the change they want to see. Austin has more than 25 years of information technology and project management experience. He's also a veteran who was awarded three Navy Achievement Medals.
FINALIST
Steven Charlap | SOAP Health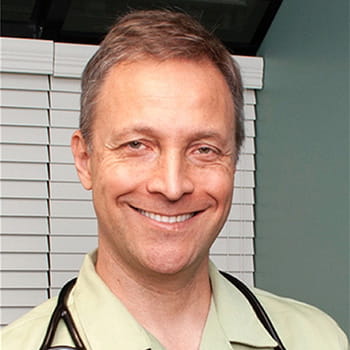 Dr. Steven Charlap is the chief executive officer of Subjective, Objective, Assessment, Plan (SOAP) Health, a company that employs digital solutions to improve health care data collection, risk and symptom assessment and diagnostic accuracy. He was moved to his endeavor after his brother was diagnosed with two primary cancers a week apart, both from a common genetic mutation, and lost his life. He has a medical degree from New York University, surgical training and master's in business administration from Harvard and a Stanford fellowship. As a medical entrepreneur, his past work includes a stint as director of corporate development at T-Cell Sciences, a biotech company, and chief executive officer and co-founder of HealthDrive Corp., a major U.S. provider of medical and dental services to extended care facilities. Steven was also chief executive officer at MDPrevent, an integrated primary care and preventive medicine practice. Recently, Steven lost a dear friend to another diagnostic error and is even more intent on achieving SOAP's motto: "The right diagnosis, every time, for everyone."
FINALIST
Noe Foster | HealthTechApps
HAWAII ACCELERATOR TOP FINALIST
With the help of two other Native Hawaiians, Noe Foster started up HealthTechApps, which celebrates its 10th anniversary this year. These three co-founders designed AI/ML technologies that help people tell their health story. They launched the first O'lelo Hawai'i brain health app that leverages AI/ML technologies to capture, compute and communicate brain health symptoms and triggers as they unfold. HealthTechApps is on a moonshot mission to improve the brain health of people everywhere.
Noe loves playing outside, splashing in the ocean, hiking, doing yoga, planting a garden of Manoa lettuce and dancing, dancing, dancing. Her family has lived in Hawaii Kai for three generations. Noe will always call Hawaii home.
FINALIST
Jamie Gonzalez | BIG FRESH Market Box
Jamie Gonzalez is a connector, builder, innovator and culinarian. She's the co-founder of the BIG FRESH Market Box in San Antonio, Texas, which has delivered boxes of fruits and vegetables to underserved populations since 2021. She's partnered with more than 50 organizations to distribute more than 3 million pounds of produce. A fifth-generation San Antonian, Jamie lives her mantras, "Everybody Eats" and "Cultivating Community," through her professional and philanthropic efforts. She is a board member of the Food Policy Council San Antonio, the Mayor's Fitness Council and a founder of the San Antonio Healthy Corner Store Initiative. In May 2022, Jamie was the campaign winner of the North San Antonio Chamber of Commerce's Civic Leadership Academy and co-champion of the Flavor San Antonio culinary competition.
FINALIST
Mohamed Kamara | InovCares
Mohamed is the founder and chief executive officer of InovCares Connected Comprehensive Healthcare, a digital platform that addresses inequities in health care access and delivery for women through telehealth services, point-of-care testing and referrals to virtual obstetrics and gynecology clinics. He was inspired to develop InovCares after his sister and his aunt died from pregnancy hemorrhage and preeclampsia. Previously, Mohamed was the director of operations for the Russell Innovation Center for Entrepreneurs, where he supported the startup of 150 minority-led businesses. He's also served as entrepreneur-in-residence for Goodie Nation and as chief financial officer for Wellness Healthcare Clinic. Mohamed is also host and producer for The Empowered Patient, a podcast sponsored by InovCares. He holds a master's in business administration in finance from Mount Vernon Nazarene University in Ohio.
FINALIST
Longsha Liu | Vita Innovations
Longsha Liu is the chief executive officer and co-founder of Vita Innovations, a medical technology startup advancing emergency medicine with patient monitoring solutions. Vita Innovations has won several national and international awards, including the NYC AI Health Hackathon, Business Today's 46th International Impact Challenge, Cornell's 2020 Entrepreneurship Kickoff Challenge and 2021 Student Business of the Year Award, and was co-winner of the 2021 Clinton Foundation and Verizon Forward for Good Challenge. Raised in New Orleans, he graduated summa cum laude from Cornell University before spending two years as a SENS research fellow in neurosurgery at Harvard Medical School, where he led novel glioblastoma therapeutic designs via gut microbiome modulations. Liu has been published in several notable journals, including JAMA Oncology and Lancet's EBioMedicine. He's a Knight Hennessy Scholar and M.D. candidate at Stanford University, where he is a co-winner of the Cornell Phi Beta Kappa Society Scholarship and received the Cornell Hunter Rawlings Presidential Research Scholarship.
FINALIST
Chrissa McFarlane | Patientory
Named one of the top women "leaving their mark on the med-tech field in health IT" by Becker's Hospital Review, Chrissa McFarlane is the founder and chief executive officer of Atlanta-based Patientory. Chrissa founded Patientory in 2015 to respond to the demand for more personalized, secure consumer-driven health information management solutions. Patientory is part of the Startup Health portfolio. Chrissa has published international health care research, created and deployed the first global health-care crypto currency and fostered breakthrough digital health companies. She's a contributor to Forbes on health care and blockchain topics.
FINALIST
Kelly V. Tolbert-Robinson | Messianic Care
MINNESOTA ACCELERATOR TOP FINALIST
Kelly V. Tolbert-Robinson is a registered nurse and owner and chief executive officer of Messianic Care, a health care business that provided access to COVID-19 testing and vaccinations during the pandemic. Kelly is also the former president and founding member of the Black Nurses Rock (BNR)-Twin Cities Chapter in Minnesota and remains as a senior adviser. Kelly led the BNR chapter in winning the "Community DAISY Award" during the pandemic. She vaccinated the governor of Minnesota and received the governor's medallion. Kelly has practiced nursing for 41 years in Atlanta and Minneapolis, including counseling, orthopedics, behavioral science, research, pain management and medical devices. In 2007, Kelly was diagnosed with hypertension. She's been awarded the Twin Cities American Heart Association gold, bronze and silver Ambassador Awards for her work on the End Stroke concerts and events in Black churches in the Twin Cities.
FINALIST
Larry Wallace Jr. | Black Men's Health Clinic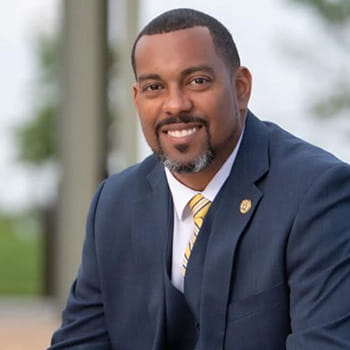 Larry Wallace Jr., an executive committed to improving health care access for underserved people, is the board chair of the Black Men's Health Clinic in Manor, Texas, a suburb of Austin. It provides a range of services such as screenings, wellness, primary care and referrals. Larry served as the first Black mayor of Manor and had a distinguished career in the U.S. Army, which inspired his book on how veterans can adapt successfully to the civilian world called The Transition: Preparing for Financial Combat. Larry has a doctorate and master's degrees from Northcentral University and a bachelor's from the University of Texas at Arlington, among other educational highlights. He's married and the father of three.