Nikki-Ann Yee
Ma'i Movement Hawai'i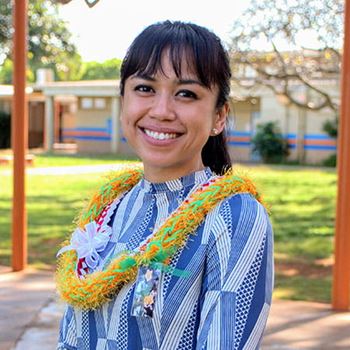 Nikki-Ann Yee never pulls her punches and is a passionate protector of the health of Hawai'i's families. With over 17 years of experience in systems, customer service training and mentoring throughout the US, Asia Pacific and the Middle East, Nikki has led highly complex and impactful initiatives at Fortune 100 companies and tiny nonprofits. Nikki is a graduate of Iolani School and the University of Southern California.
In October 2020, Nikki and her sisters founded Maʻi Movement Hawaiʻi, a volunteer-run organization that raises awareness about menstrual equity and period poverty in Hawaiʻi. Maʻi Movement believes that all individuals of menstruation age have the right to access menstrual products and education without financial burden, shame or stigma.
In just a year and a half, Nikki and her sisters have organized the distribution of over 400,000 menstrual products across the islands and raised awareness around menstrual equity and advocated for systemic change as well as created gender-inclusive and locally inspired period management and sustainability education.
Nikki has been a driving advocate for Senate Bill 2821, which would provide free, quality menstrual products to students in all Hawaiʻi public and charter schools. In this past year's legislative session, the measure passed with $2 million funding allocated in the budget. SB2821 is set to become law in June 2022 and marks the first menstrual equity policy of its kind in the state of Hawaiʻi.
Nikki is the recipient of the Hawaiʻi State Teachers Association's 2022 Friend of Youth Award, recognizing an outstanding member of the community who works to support Hawaiʻi's youth through an activity outside of their professional duties.
Maʻi Movement Hawaiʻi also received the Hawaiʻi Children's Action Network Champions for Children Innovator Award, which recognizes a pioneering organization that implemented a creative, out-of-the-box solution to support Hawaiʻi's children.
And, if you can keep up with Nikki, you'll find her deep in systems reorganization, boxing or running marathons with her two dogs, two children and husband.
---