Michael Chaney
Project Sweetie Pie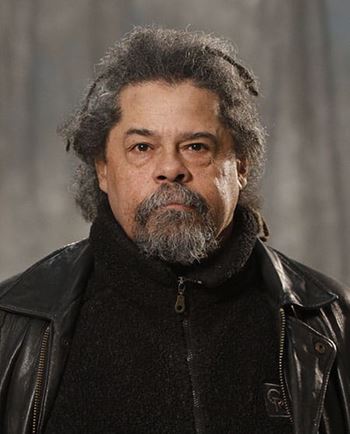 2nd PLACE | $10,000 grant
Michael Chaney is the founder and executive director of Project Sweetie Pie in Minneapolis, Minnesota. As an activist, youth advocate, organizer and cultural artist, Michael has dedicated most of his adulthood to implementing transformative initiatives and educational programming that provide real solutions to real problems for real people.
Project Sweetie Pie represents a city that came together and worked together on a common goal for the youth and families of its community. What started as a catchy jingle grew into a social justice movement, then into an initiative promoting educational reform, then into an afterschool community education program and finally into an emerging nonprofit that supports the development of youth and families in educational initiatives focused on horticulture, entrepreneurship, marketing and promotions.
Michael started Project Sweetie Pie in 2010 when North High School was under siege by the public school administrators who were elected to lead it. Project Sweetie Pie started as an act of social justice and social protest to save North High from the proposed threat of closure. Since then, Project Sweetie Pie has grown into a progressive nonprofit that serves as an incubator of sustainable thought and action focused on horticulture, urban farming and green business creation.
Project Sweetie Pie has played a key role in growing and providing the leadership and the vision for the green movement, which has steadily grown and continues to thrive in north Minneapolis. The mission of Project Sweetie Pie is to inform, infuse, inspire and instruct. Project Sweetie Pie continues to lead the way by breaking stereotypes, giving voice to the voiceless and transforming communities that have been historically and socially engineered to be consumers. Project Sweetie Pie continues to plant the seeds of change.
---