EmPOWERED to Serve Business Accelerator™ – Oregon and SW Washington
Seeking sustainable business solutions that overcome social determinants of health.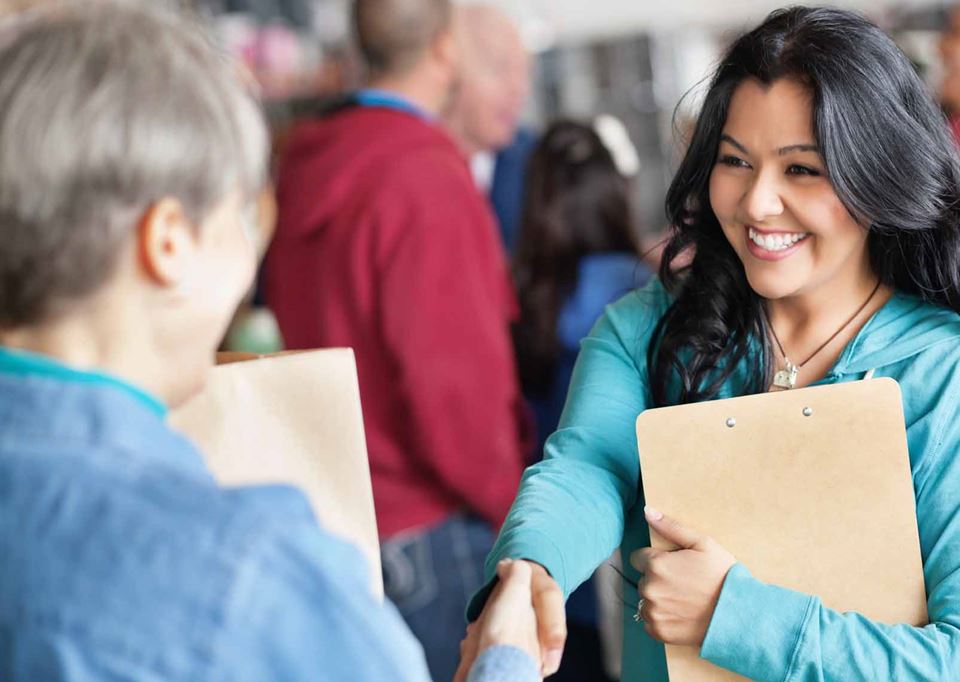 Congratulations to the EmPOWERED to Serve Business Accelerator - Oregon & SW Washington grant recipients
Maya Page was awarded the first-place grant of $75,000 to support her project, the Carry App, which offers movement and meditation for pregnant people and new parents to reduce stress and increase the well-being of all parents.

The second-place grant for $30,000 was awarded to Candice Smith with Caregiven, a mobile app and web platform that empowers family caregivers as they provide support for loved ones following an injury, during illness, or as they age.

The $15,000 Fan Favorite award went to Tylia Johnson-Allen to support her project, Hands That Help, which works in the African American and BIPOC communities helping clients connect to resources.
Meet the Candidates
Tylia Johnson Allen
Tylia Johnson Allen, Hands that Help, Fan Favorite
Tylia
Johnson-Allen was born and raised in the Pacific Northwest. She earned a degree in social work at Edmonds Community College, shortly after starting a career as a substance abuse professional. Johnson-Allen has worked in public health and advocacy locally in the King County area. While working with various nonprofit agencies, she was responsible for creating and implementing strategies to meet organizational goals as well as marketing and public relations activities. She is a wife and a mother in addition to a community advocate.


Hands That Help is a Black- and woman-owned nonprofit designed to create substantial solutions to connect the African/African American and BIPOC (black, Indigenous and people of color) community to reliable, self-sufficient community resources to foster personal growth and family development. Services include no-cost community-based resources administration and development through partners, organizations, agencies and other resources.
Kelly Gonzales
Kelly Gonzales Ph.D, Natives for Community Engagement and Equity (NCEE)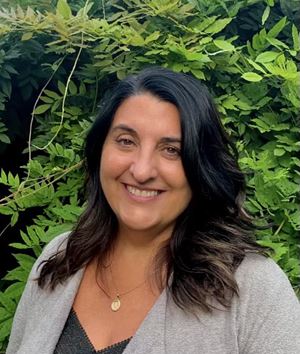 Kelly Gonzales, a citizen of the Cherokee Nation of Oklahoma and an advocate for the Portland urban Native community, is a tenured associate professor in the Oregon Health & Science University-Portland State University School of Public Health. Her work uses healing justice and Indigenous resistance frameworks, to promote systems change for health equity. She uses the tools of public health, including data, policies, research and education, to advance this work.

Gonzales was one of the first Native scholars to contribute to the body of science and scholarship that establishes associations between racism, colonialism and health inequities among Native American populations, and in reference to diabetes, health care engagement and retention in health interventions. Currently, she advises OHSU and PSU leadership, faculty and students, as well as county and statewide public health leaders, on decolonizing and Indigenizing health equity.

She is primary contributor to the decolonizing healing justice curriculum for public health professionals, students and the community. She curated the first indigenous health concentration that will be implemented for PSU undergraduates.

Gonzales currently serves on the Oregon governor's Racial Justice Health Equity Advisory Board and Equity Budget workgroups, the statewide COVID-19 Vaccine Advisory Committee, the Native American Community Advisory Council, the Missing and Murdered Indigenous Women Coalition of Portland and the Future Generations Collaborative, and is a founding member of the Black, Indigenous, and People of Color (BIPOC) Decolonizing Research and Data Council.

She is also a PSU Presidential Fellow for the 2021-22 academic year. She completed two years of National Institutes of Health-funded postdoctoral work at the Centers for American Indian & Alaska Native Health.

Statement of Purpose: Natives for Community Engagement and Equity (NCEE)

We believe a community rooted in Indigenous values is the embodiment of a healthy community and is the pathway of equity to build thriving futures for all. NCEE is a dedicated team of Indigenous scholars, advocates and community that collaborates with Native and non-Native entities for justice and equity in data, research, curriculum, anti-racist and anti-colonial initiatives, evaluation, leadership and public health policy. In these endeavors we lead as curators, offer technical assistance to others leading the work, and help build capacity through workshops/training at the system, institutional, and individual levels. Our work is guided through life-affirming and transformational justice-healing frameworks, Indigenous values and reaching beyond the status quo.

Marie Eve Monette Ph.D.
Marie-Ève Monette, Ph.D, Creating Puentes
Canada native Marie-Ève Monette is the founder of Creating Puentes, a small business through which she offers language access workshops and consulting services. Originally from Kepek/Québec, she moved to the United States in 2015. She has over 15 years' experience in managing international projects, communicating across languages and cultures and developing cross-cultural training materials.
As an advocate for language access, justice and democracy, she strongly believes in working alongside other immigrants so that they can amplify each other's voices and make opportunities and services accessible to all. Through language access workshops and consulting services, Creating Puentes builds bridges between different types of organizations and non-native English speakers. It also facilitates partnerships between nonprofits, community organizations, colleges, agencies and professional associations to support language access on an ongoing basis and increase the impact of existing programs.
Maya Page
Maya Page, Carry, First-place Grant Recipient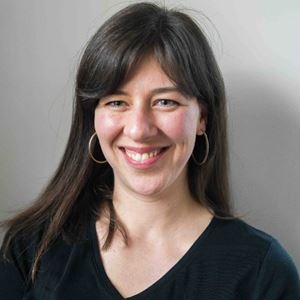 Maya Page is a leader of the startup Carry, a movement and meditation app for all pregnant people and new parents. Minted in design thinking at Stanford and IDEO, she's an expert in innovation, human-centered design and user experience (UX). She's worked at adidas in the innovation team, on the adidas miCoach global fitness app, and at Target, helping lead Target App and Target.com UX. She's collaborated with startups, agencies and companies big and small.
Currently, Maya is applying her expertise, optimism and passions to Carry, as well as parenting three little fascinating, hilarious and energetic humans. Carry is an early-stage startup offering movement and meditation for all pregnant people and new parents via an app. Led by experts, our movement and meditation sessions are fun and short, and tailored to trimester, body ache or mood.
Simply put, Carry believes in the transformative power of these simple tools to better prepare the body and mind for some of life's biggest stages: birth and parenthood.
Derenda Schubert Ph.D.
Derenda Schubert Ph.D. Bridge Meadows
Dr. Derenda Schubert, executive director of Bridge Meadows, is a licensed psychologist with extensive experience counseling children and families and creating, managing and evaluating foster care, mental health and developmental disability programs. She's held executive leadership roles at two of Oregon's largest child and family mental health agencies. Schubert led the team that created Bridge Meadows, advocating nationally for intergenerational solutions to complex social challenges, spearheading strategic planning and shaping Bridge Meadows' vision.

Under her leadership, Bridge Meadows has received national and international recognition including from the National Association of Home Builders, as an Angel in Adoption by Sen. Ron Wyden, the 2014 Eisner Prize for Innovation in Intergenerational Solutions, the 2017 Innovation in Fostering Solutions Award from Corporate LiveWire, the No. 4 ranking among Most Admired Nonprofits by Portland Business Journal, and the 2020 Drenda Lakin Memorial Award for Continuing Service to Adoptive Families by Voice for Adoption.

In 2016, Schubert was named Extraordinary Executive Director by Portland Monthly Magazine and in 2017, a Woman of Influence by the Portland Business Journal. She's a graduate of Purdue and DePaul universities.

Bridge Meadows leverages the power of place, permanence and shared social purpose to improve community members' health and well-being and promote resilience for all. Our affordable housing communities support children who have experienced the foster care system, along with their adoptive families and elders who serve as mentors.

The free therapeutic services we offer (in residents' back yards) include one-on-one mental health support, group circles tailored to each generation's needs, art and educational services, mental health training to caregivers, health and nutrition training, and case management. Together, this support leads to permanent families with lower rates of child welfare recidivism and the opportunity for older adults to age in place safely and give back to their community. Bridge Meadows operates three communities across Oregon and aims to expand regionally (then nationally) to address issues in our foster care, housing and aging sectors.
Candice Smith
Candice Smith, Caregiven, Second-place Grant Recipient
Following the death of her father, Candice Smith founded Caregiven to change the family caregiving experience and promote a culture of care that shifts the value that society places on informal caregiving. Prior to Caregiven, Candice spent over 20 years raising capital and overseeing community engagement for colleges, universities and private schools. A graduate of the University of Oregon, Candice lives in Portland, Oregon, with her family.

Caregiven is a white-labeled digital engagement platform that enables enterprises and organizations to offer real-time curated guidance to families managing care for an aging or ailing loved one. With intuitive mobile software integrating needed support services into a single Smartphone application, Caregiven aims to profoundly improve caregiving for everyone involved by delivering all care resources when and how caregivers need them.
Who provides the grant funding?

The Marie Lamfrom Charitable Foundation generously funded a grant for EmPOWERED to Serve Business Accelerator – Oregon and Southwest Washington.
"The Marie Lamfrom Charitable Foundation is thrilled to support the American Heart Association's EmPOWERED Business Accelerator," said Sally Bany, foundation co-founder. "This program will empower female entrepreneurs and ultimately allow innovative ideas into under-resourced communities. We are excited to empower women in presenting, developing and proposing their health and wellness business plans during this competition."
Established by Dave and Sally Bany in 1998, the foundation supports nonprofit organizations throughout the Pacific Northwest, focusing on programs that support education, mentorship, arts and creativity, and health and well-being. Sally named the foundation to honor her grandmother.
For more information, please visit
marielamfrom.org
.