Urban Storytelling Competition 2017
Meet the Candidates
Nyasha Nyamapfene
Gospel Run
Nyasha Nyamapfene launched Gospel Run, a public health organization that inspires transformation and expanded possibilities by connecting communities, congregations and clergy. With programs and breakthrough experiences, Gospel Run motivates people to engage with their health in a new way.
Since its launch, Gospel Run has:
Focused on building racial understanding among faith leaders by engaging and connecting them with race education practitioners and anti-racism training.
Invited 50 pastors to connect with professionals in the mental health sector who can provide training on awareness and support.
Launched a race in Kansas City with 1,000 participants expected.
Partnered with the city of Cincinnati for a Gospel Run set for 2021.
Identified 75 Gospel Run Health Ambassadors (volunteer community leaders) to lead the run teams in conversations about improving health.
---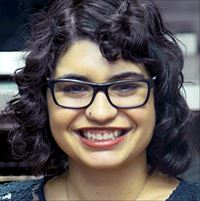 Maria Rose Belding
MEANS Database
Maria Rose Belding is co-founder and executive director of the MEANS Database, a nonprofit tech company that has rerouted more than 2.2 million pounds of food to communities in need across the U.S. MEANS notifies food banks and pantries of available food donations, delivering surplus food from retailers to community organizations serving the hungry.
Because of her work with the MEANS Database, Belding has been featured as a CNN Hero, has helped connect more than 3,000 donors and food distributors and has saved over 2 million pounds of food.
---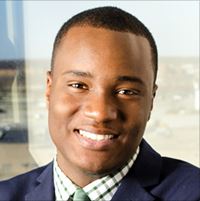 Cecil Wilson
Goffers
Wilson continues his work with Goffers, which now follows a B2B model. Goffers is an on-demand mobile task assistance group that includes services like grocery shopping, laundry delivery and prescription refills as well as delivery of food to underserved communities through restaurant partnerships. On Tuesdays, Goffers partners with J's Breakfast Club in Hobart, Indiana, to deliver excess food to over 50 organizations in need.
In 2018, Goffers founder Cecil Wilson created The Golden Baton Group (TGBG), a nonprofit that works to identify and connect the next generation of minority leaders. An idea born of his accelerator learnings and carrying the spirit of EmPOWERED to Serve, TGBG is now one of the fastest-growing mentor networks. It offers change agents multiple pathways to develop their business acumen while feeding their soul.