Meet the 2019 Business Accelerator Candidates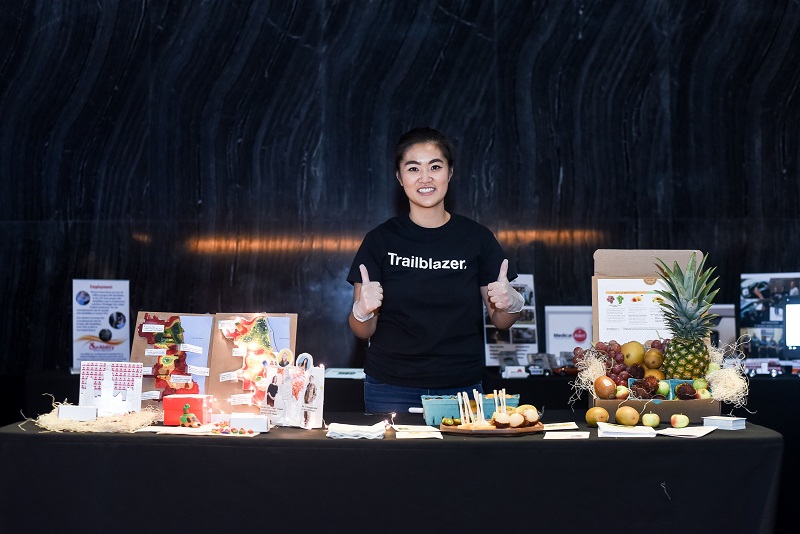 Andrew Suggs- Live Chair, Baltimore, MD
Live Chair Barbershop app
Andrew Suggs' father suffers from chronic health conditions that likely stem from years of drug abuse and neglecting his health. His issues led to a medical emergency requiring prolonged hospitalization that cost well over $1 million. Because of this experience, Suggs sought to help black men like his father improve their health and seek preventive care.
Suggs founded Live Chair, a barbershop that leverages the power of the trusted barber-customer relationship to overcome health care inequities that have caused gaping health disparities for black men. Equipped with a blood pressure monitor and driven by purpose, Live Chair barbers empower, encourage and enable their clients to better manage their conditions and live a healthier life. Suggs is a Claflin University graduate and former Claflin basketball player.
He's a successful salesperson for a major sports franchise and a Fortune 100 company. He received his MBA in 2017, shortly before launching Live Chair.
News and Updates
Live Chair Health Raises $3.5M in Seed Funding
CEO empowers Black men to manage blood pressure, engage with health care system through barbershops
Brandi Pritchett Johnson- Future 4 Teens, Detroit, MI
Future 4 Teens
Dr. Brandi Pritchett-Johnson is the founder and executive director of Future 4 Teens (F4T), a nonprofit with a commitment to change-the-game for mental health with a model that integrates educational, social, and mental health services. F4T is finishing a documentary meant to highlight the value of culturally responsive mental health access. It will be released in spring 2021. Pritchett-Johnson has worked with the American Psychological Association and The Association of Black Psychologists.
She served as a guest lecturer for the Aurora Girls School in Soweto, South Africa, and has been recognized by the University of Michigan as an Emerging Diversity Scholar. She is an expert guest on BAM! Radio is a featured guest author for BlackDoctor.org and is an editorial board member for the journal The Counseling Psychologist.
Brittany Young- B 360, Baltimore, MD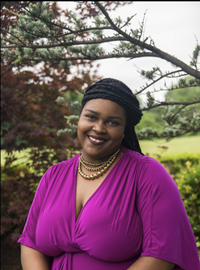 B-360 STEM education through dirt bikes
Baltimore native Brittany Young has programmed nuclear plants, developed medical devices and planned satellite explorations. But she finds the most satisfaction in STEM education and service to her community. Young is the founder of B-360, an organization that uses dirt bike culture to end the cycle of poverty, disrupt the prison pipeline and build bridges in communities.
Through STEM education, community engagement and workforce pipelining and events, the organization is changing the perception of engineers and dirt bike riders. Since launching in March 2017, the organization has served over 5,000 students, employed dirt bike riders/ex-offenders and worked with city officials. Brittany hopes she can help reimagine city planning and government best practices, create events for this style of riding that parallels motocross, and provide a model for culturally relevant programming and curriculum. She wants people to recognize and appreciate the natural genius and talent found in cities and to provide an opportunity to channel people's passions. Young was empowered to create opportunities that increase diversity in STEM fields and counter negative narratives.
With Baltimore City Community College and NASA, she awards a merit-based scholarship and internships designed to increase the number of African Americans in STEM fields, starting at the community college/GED level, and to help diversify careers with NASA .
News and Updates
Jacquelyn Carter- Not Reaching, Alexandra, VA
Not Reaching
In 2016, Jacquelyn Carter and her husband relocated to Alexandria, Virginia, where she served as a grand jury court reporter in Washington, D.C., and Northern Virginia. She became focused on the injustices occurring across the country, particularly those related to traffic stops.
She decided it wasn't enough to talk about these issues. She needed to work toward solving them.
To help de-escalate the tension of traffic stops, Carter created Not Reaching, a document holder for the dashboard designed to eliminate the movement that makes police officers nervous. Her goal is to make all drivers aware of proper traffic stop procedures to ensure that both officer and driver remain safe and proceed on their way after a routine traffic stop.
2nd Place Grant Recipient Jeremy Goss - The Link Market St. Louis, MO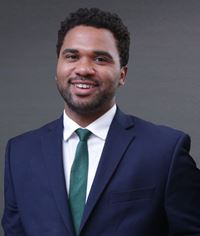 Dr. Jeremy Goss received a $20,000 grant in support of The Link Market, which addresses food insecurity and transportation barriers by providing healthy, affordable groceries at metro stations. Goss is a social entrepreneur and founder of The Link Market, a chain of small-scale, big-impact nonprofit grocery stores in St. Louis, Missouri. He is deeply passionate about food justice, hunger and health and opened The Link Market in 2017 to improve access to healthy, affordable food for hungry people.
In partnership with the St. Louis transit authority, his team converted shipping containers into grocery store kiosks, stocking them with fresh fruits, vegetables, meat, dairy and other staples and placing them in the heart of major food desert communities. The Link Market hires from the communities it serves and sources food from local farmers and community gardens. The products are affordably priced, and, since stores are located close to transit stations, transportation as a barrier to accessing healthy food is being eliminated.
News and Updates
In April 2020, with help from partners at the St. Louis Housing Authority, The Link Market was set to open its first brick-and-mortar store in a subsidized housing complex. The store would have been the first of its kind in the nation, but the coronavirus pandemic put those plans on hold.
Training, financial grants fuel social entrepreneurs' mission to close health barriers
Unique market ensures St. Louis gets its 'medicine' – healthy food
Meet some of the people feeding Americans during the pandemic
John Robinson - Our Ability, Glenmont, NY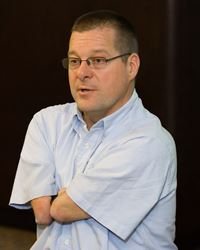 Our Ability
Since 2011, John Robinson has served as managing partner, CEO, and founder of Our Ability Inc., an organization that provides inclusive workforce and employment consulting, mentoring, workshops and keynotes as well as seminars on disability and diversity. With its mission to reduce the unemployment rate from 70% to 60% for people with disabilities in the U.S., Our Ability has a coalition of 40 New York state businesses interested in hiring individuals with disabilities.
News and Updates
They have joined Microsoft's AI for Accessibility program to use AI technology to create accessible and inclusive technology for the employment of people with disabilities. In March 2018, Robinson was named the Capital Region Chamber Champion of the Year. He was awarded one of 10 national White House Champions of Change for Disability Employment awards in 2014 and is the subject of "Get Off Your Knees: The John Robinson Story," a public television documentary.
Paula Kranz - Wheelhouse Foundation, Charlotte, NC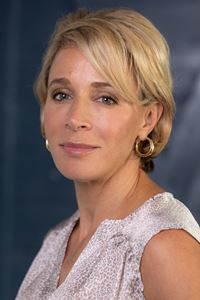 Wheelhouse Foundation, CPR Virtual Reality
Paula Kranz uses virtual reality to help prevent real-life choking deaths. When choking incidents occur, women are given help 10-15% less often than men.
A former military intelligence officer, Kranz developed a product that focuses on improving bystander intervention by helping trainees overcome cultural taboos. Her immersive virtual reality CPR training program uses realistic environments and helps improve intervention, accuracy and survivor rates.
Kranz has served in leadership positions and on the boards of Women In International Security, Institute for Defense & Business, the All Veteran Group, Women Executives, and Women's Impact Fund. She also advises other organizations dedicated to defense, veterans and women's empowerment.
Kranz is currently the Executive Director of the Wheelhouse Foundation, producing innovative digital media content to help nonprofits maximize charitable reach and impact with compelling digital storytelling, which includes immersive technology.
1st Place Grant Recipient and Fan Favorite Russell Fearon - SugEx, Syracuse, NY
SugEx

Russell Fearon received a $50,000 grant plus an additional $5,000 for the most fan votes for SugEx, a wearable device for diabetes management. An Eagle Scout, Fearon has worked since his youth to make the world a better place by participating in community service and charitable endeavors. He graduated in the top tier of his high school and studied mechanical engineering at Syracuse University. During college, he landed coveted summer internships at Northrop Grumman (aerospace) in Florida and Edwards Lifesciences (medical technology) in California.
News and Updates

His diverse knowledge and voracious desire to serve led him to participate in the 2019 [email protected] Invention accelerator where he developed affordable alternatives to help treat the global diabetes epidemic.
Training, financial grants fuel social entrepreneurs' mission to close health barriers
Trista Li - KitcheNet, Chicago, IL
KitcheNet
Trista Li is the founder and CEO of KitcheNet, a nonprofit that brings happy fruits to offices while working to eradicate food deserts. By using a "Do Good by Eating Well" dual-impact model, KitcheNet solves two issues impacting the health of American workers. KitcheNet builds healthy offices with a team of fruit "gurus" to help offices rediscover fresh fruits. They then work with each business to build fresh food ecosystems in urban food deserts. Each corporate delivery generates a subsidy. With subsidization from each corporate client, KitcheNet covers the local produce distribution cost in low-income neighborhoods.
The organization works with local urban farms, nonprofits and corner stores to set up retail pop-up markets accessible to working families, saving them up to 40% and four to five hours of shopping time. KitcheNet's delivery route remains open during the pandemic. Its "impact route" will bring cases of fresh fruits and veggies to community health centers throughout Chicago on a weekly basis, providing support while boosting morale with fresh fruits. Li's love for her work originated in her experience of launching Kiva.org's microfinance market in Chicago.
A Shanghai native, globalist at heart and taco enthusiast, Li has a portfolio of experiences in management consulting, international supply chain and health care marketing. She has served as an adviser to the Mexican government.