American Heart Association
EmPOWERED to Serve

™
We are catalysts for change, empowering the equity equation.
Community can be defined in many ways and EmPOWERED to Serve embraces that. You may consider your extended family, neighborhood or church your community. It may be your apartment complex, school, city or social organizations in which you participate. EmPOWERED to Serve provides opportunities for everyone to improve their health and make a positive impact on the health of their communities.
The objective is to create an environment that attracts ambassadors interested in improving the social determinants of health affecting communities.
EmPOWERED to Serve is a movement inspiring those who are passionate about change through health justice in their community.
Register now for the 2019 National EmPOWERED to Serve Business Accelerator™ Finale Event
Location: National Museum of African American History and Culture, Washington D.C.
Date: October 17
Time: 6:30 – 9:00 p.m.
Join us as we hear the innovative concepts of our top Accelerator Candidates and present the winners of our 2019 National EmPOWERED to Serve Business Accelerator.
Learn More: For more information on this years event please contact Carrie Allen
Co-hosted by:
American Heart Association
Eastern States Region and Southeast Region
Photo by Alan Karchmer
EmPOWERED Voices: More Than Enough to Heal Video Trailer
The short film explores the extraordinary impact of black physicians on medicine over time, the significance of Historically Black Colleges, Universities and Medical Schools in strengthening the pipeline of physicians and our power to begin healing everything from health disparities to implicit physician bias.

EmPOWERED Voices: More Than Enough To Heal debuted at Martha's Vineyard African American Film Festival on Wednesday, Aug. 7. Check out the short film trailer, and email EmPOWERED to Serve to receive updates about the film's release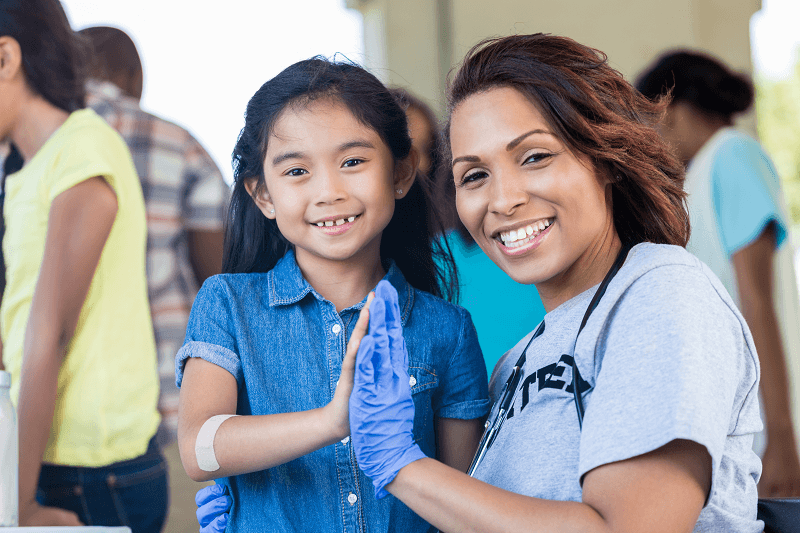 Ambassadors
As a leader you have the power to shape the future. You can mobilize others to work with you, focusing on the fight against heart disease and stroke in your community.
Social Impact Fund
Currently accepting applications from social entrepreneurs interested in helping to solve health challenges caused by social inequities.
American Heart Association Events in Your Area
Get involved. Join the movement.
There are no upcoming events. Please see the event below.
Warning Signs
Learn about the warning signs of heart attack, stroke and cardiac arrest.
Affiliate Directory
Find an affiliate and contact information specific to your area.
Engage and Motivate
Health lessons engage and motivate communities to take steps towards creating a culture of health.