American Heart Association
EmPOWERED to Serve

™
We are catalysts for change, empowering the equity equation.
Community can be defined in many ways and EmPOWERED to Serve embraces that. You may consider your extended family, neighborhood or church your community. It may be your apartment complex, school, city or social organizations in which you participate. EmPOWERED to Serve provides opportunities for everyone to improve their health and make a positive impact on the health of their communities.
The objective is to create an environment that attracts ambassadors interested in improving the social determinants of health affecting communities.
EmPOWERED to Serve is a movement inspiring those who are passionate about driving change through health justice in their communities.
EmPOWERED To Serve Business Accelerator™
Join us on June 24 to learn more about the AHA's Business Accelerator Opportunities.
When - Monday, June 24 at 12:00 p.m. EST
How - Teleconference number: 469-480-3037, Passcode: 14086621
Grant Opportunity: Qualifying participants will go through a rigorous 8-week business training experience. The top finalist will receive a grant opportunity up to $70,000 to help fund their project to further change in their community. If you are ready to take on the impossible and need a solid program to help you get there, you are invited to apply.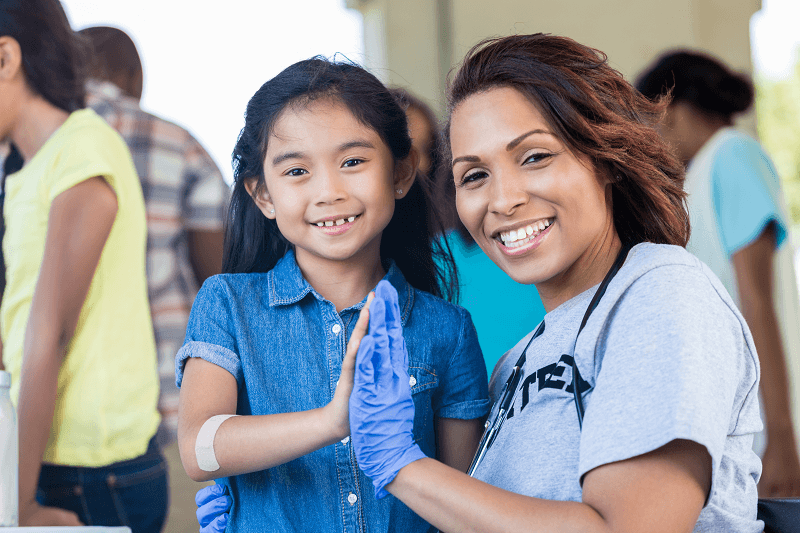 Ambassadors
As a leader you have the power to shape the future. You can mobilize others to work with you, focusing on the fight against heart disease and stroke in your community.
Social Impact Fund
Currently accepting applications from social entrepreneurs interested in helping to solve health challenges caused by social inequities.
American Heart Association Events in Your Area
Get involved. Join the movement.
There are no upcoming events. Please see the event below.
Warning Signs
Learn about the warning signs of heart attack, stroke and cardiac arrest.
Affiliate Directory
Find an affiliate and contact information specific to your area.
Engage and Motivate
Health lessons engage and motivate communities to take steps towards creating a culture of health.