EmPOWERED to Serve™
2022 EmPOWERED Scholars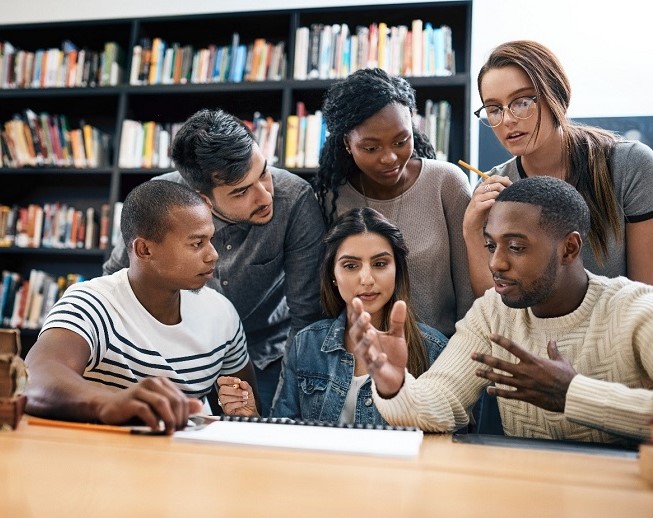 In 2022, nine EmPOWERED Scholars were each awarded $5000 in financial aid, providing an opportunity for them to serve as change agents to improve health outcomes and reduce disparities in under-resourced communities.
Ayana Vicks-Jason
Biology
Sophomore
Howard University (Washington, DC)
Ayana wants to become an orthodontist. She recognizes the importance of oral care to overall wellness in under-resourced communities. Through the nonprofit she founded, BlkVoicesAmplified, she's organized career fairs that highlight options such as dentistry. BlkVoicesAmplified encourages young Black people to be more civically engaged and better equipped to resist the mental toll that social injustices can take. Ayana is also the author of "Beautiful Flower: An Ode to Brown Girls."
Sponsored by Becton, Dickinson

Bria Nartey
Political Science
Freshman
Howard University (Washington, DC)
Bria devoted herself to creating a social space for Black students in her predominantly white school in West Grove, Pennsylvania, despite resistance by administrators and blowback on social media. Bria insisted that this Black Student Union was needed to inform, empower and celebrate people of color. She persevered and built the union into one of the school's most successful clubs. Bria continues to advocate for nurturing, uplifting spaces that help students of underrepresented races and ethnicities succeed.
Sponsored by Becton, Dickinson

Caleb Young
Environment, Economics and Politics
Junior
Claremont McKenna College (Claremont, California)
Caleb considers food insecurity one of the most pressing health issues facing the Black community. He's responding with a very hands-on approach: He wants to develop a farm in an area in Mississippi considered a food desert, so he can provide fresh, healthy produce to residents. The scholarship would go toward the land survey required before he starts. After that, he'll focus on landscaping and the first harvest, anticipated in late 2024. He aims to employ local people to manage daily operations on the farm.
Christina Pham
Business Administration
Sophomore
De Anza College (Cupertino, California)
Christina, a first-generation Asian-American, wants to create more STEM pipeline programs in underserved communities to break the poverty cycle. She's passionate about serving the community and becoming a leader. At De Anza, Christina joined the undocumented student resource center to serve the college's 300-plus undocumented students and received a $25,000 grant to implement a program to promote opportunity and inclusion in STEM fields.
Gabriela Nguena Jones
Neuroscience
Junior
Vanderbilt University (Nashville, Tennessee)
As a first-generation American, Gabriela was informed by her parents' difficulties transitioning to living in the U.S. and inspired to pursue a career that merges philanthropy and health care. At age 17, she founded Teens Tutor Teens to help close the gap in education equity. That experience led to her deep involvement in the Mind Over Matters mental health program in Baltimore, Maryland, public schools, where she developed curricula on subjects such as foster care and AIDS.
Jaylah Dorman
Health Education/Community Health
Sophomore
Howard University (Washington, DC)
Jaylah aspires to become an obstetrics and gynecology specialist and open a community health center in an underserved community. From her student experience, she's keenly aware that people can put their health at risk because they can't afford to develop or maintain practices that promote optimal health. At Howard, she's successfully advocated for students getting free access to COVID-19 care, personal protective equipment and menstrual products.
Sponsored by Becton, Dickinson

Perisa Ashar
Biomedical Engineering/Computer Science
Sophomore
Duke University (Durham, North Carolina)
Perisa is determined to connect uninsured and undocumented people with health care resources in their communities by hosting workshops on the health care system and programming an app to connect community health centers and clinics. Through her nonprofit, Health Quest, she aims to illuminate medical innovations and health disparity research for a wider audience through journaling, summits and podcasts. Perisa is also a Robertson Scholar and a Young Scholar of the American College of Cardiology Program.
Sofia Johnson
Exercise Science
Sophomore
Florida Gulf Coast University (Fort Myers, Florida)
Sofia aspires to be an athletic trainer to share her passion for wellness for all. She says teamwork is not only an athletic ideal but one that applies to everyone who wants to better themselves and their communities. The death of a friend from complications of hypertrophic cardiomyopathy made Sofia especially aware of disparities in cardiac health. She charts her own health journey to educate and inspire others on Sofia Strides.
Tatiana Carter
Biology and Human Performance
Junior
Howard University (Washington, DC)
Growing up in an under-resourced community, Tatiana appreciates the value of having a network of support. She wants to become a sports medicine physician or an orthopedic surgeon and open a sports medicine practice that provides athletes of all backgrounds the care they need to succeed. Her enthusiasm for advocacy began when she was exposed to research about vaping and smoking among middle schoolers. In high school, she worked with Youth Built Change to research substance abuse in a rural school.
Sponsored by Becton, Dickinson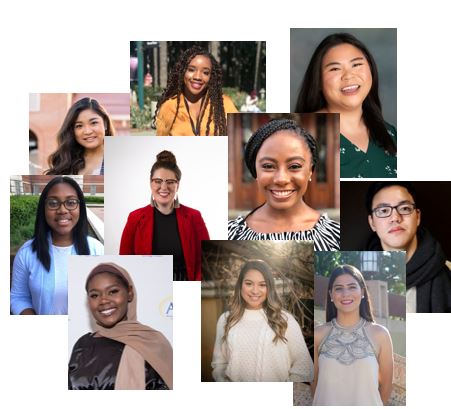 EmPOWERED Scholars Alumni
Making a difference and impacting the future of their communities.
Contact Us
If you would like more information about the American Heart Association's EmPOWERED Scholars Program, please reach out. We'd love to hear from you!

Becton, Dickinson and Company is proud to support the American Heart Association's EmPOWERED to Serve Scholars Program.