EmPOWERED to Serve Scholars
The next generation of health equity and social justice leaders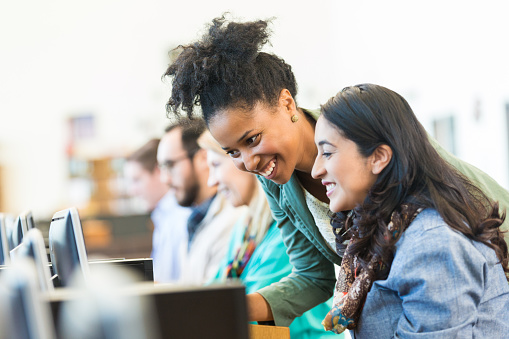 Who Are the EmPOWERED to Serve™ Scholars?
They're college freshmen, sophomores and juniors working as agents of change to create health equity in their communities.
Meet our
past scholars.
If you're passionate about public health and community engagement, contact us for future
EmPOWERED to Serve Scholarships!
EmPOWERED to Serve is more than a funding program. It's a movement of next-generation social justice leaders who are committed to ensuring equitable health and well-being for all.
EmPOWERED to Serve seeks to improve health outcomes and reduce the gap in health disparities among minorities in multicultural communities.
EmPOWERED to Serve Health Justice Roundtable
Join our EmPOWERED and Historically Black Colleges and Universities Scholars as they have a candid conversation on addressing racial and health justice, and share how you can be a changemaker in your community.
Meet the 2020 EmPOWERED to Serve Scholars!
The 2020 EmPOWERED to Serve Scholars are agents of change within their communities. These college freshmen, sophomores, and juniors each receive $10,000 to bring their visionary ideas to life, helping ensure everyone has a fair and just opportunity to be healthy.
2018 Scholars
American Heart Association Recognizes Students for Helping Improve Community Health
Inaugural 2018 competition awards $1,500 scholarships to six students
DALLAS, March 12, 2018 — The American Heart Association has awarded scholarships to six students for working to improve what are known as social determinants of health — the conditions in which people live and work that shape their health.