2018 Business Accelerator Alumni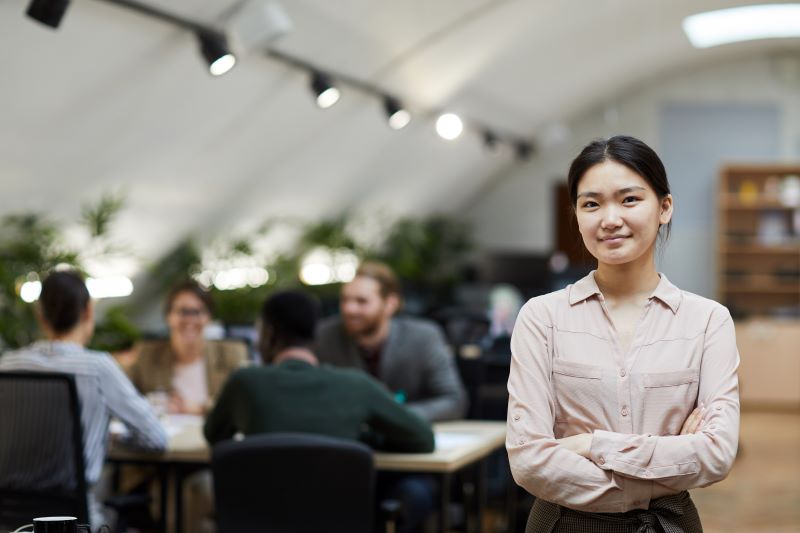 Meet the candidates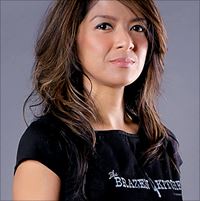 1st Place National Grant Recipient
Leah Lizarondo
412 Food Rescue
412 Food Rescue uses the power of volunteers and technology to match food donations to the nonprofits that need them most. Focused on bringing food to people where they are, the 412 Food Rescue model works to eliminate two barriers: transportation and time. Those who live in poverty have limited mobility, which impacts every aspect of their lives, including access to food. 412 Food Rescue partners with housing authorities, subsidized daycare centers, senior centers, after-school programs and community and family centers to identify new food access points (beyond traditional food pantries) within a 15-minute walk.
Founded by Leah Lizarondo, 412 Food Rescue has been listed as a World Changing Idea by Fast Company and received global recognition during the United Nations General Assembly's "We Power" event.
To date, the organization has rescued over 8 million pounds of food. As the COVID-19 crisis goes on, the organization continues to serve vulnerable populations with a ramped-up home delivery program. 412 Food Rescue has operations in Pittsburgh, Philadelphia, Cleveland, San Francisco and Prince William County, Virginia, with plans to expand to Vancouver, Los Angeles, Cincinnati, Austin and Honolulu.
---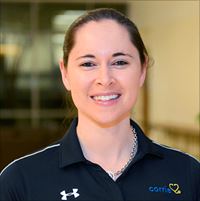 2nd Place National Grant Recipient
Dr. Francois Marvel
Corrie Health
Since launching Corrie Health, a mobile app that helps re-engineer discharge and recovery after a heart attack, Dr. Francoise Marvel has demonstrated a 46% reduction in bad outcomes within 30 days of a cardiac event with participants in My Course Study, validation and clinical study involving 200 patients across four hospitals. Marvel has been working with Apple to continue advancing the digital health care industry.
She is also co-piloting a plan with a medical therapeutics company to bring the app to five to 10 new hospitals. Corrie Health is currently looking for resources to fund a study of gestational hypertension.
Listen as Dr. Marvel speaks about her experiences as a cardiology fellow on the frontlines of #COVID19.
Dr. Francoise Marvel is inspired and hopeful during the special Power Moments series.
---
National Fan Favorite
Philadelphia 1st place Grant Recipient
Terry Goa
CoLab Philadelphia (formerly Philly Shares)
The CoLab Philadelphia team, formerly known as Philly Shares, became an accelerator finalist with a proposal to provide healthy meal kits to Kensington residents. However, after a series of community meetings and focus groups, the team found that meal kits weren't a viable way to deliver nutrition education and create long-term change. Through collaboration and partnerships with numerous local organizations, the team's ultimate goal has become finding a solution that doesn't exist in a vacuum — a transformative experience that encourages lasting behavior change.
The team executed a new program, Recipe for Health, with the collaboration of CoLab Philadelphia, Sunday Suppers and Esperanza Health Center. Thirteen families in Kensington completed the 12-week program. It included lessons on diabetes, flavoring food with herbs, MyPlate and portion control. Sessions involved either a family-based lesson or, depending on the content, separate lessons for adults and children. Each session included time for physical activity as well as a community-style meal. Post-program reports showed significant changes in the participants' eating habits. The most dramatic included an 84% increase in consumption of fresh vegetables and a 42% decrease in consumption of sugary drinks.
These behavior changes help decrease the probability of developing Type 2 diabetes and associated cardiovascular diseases. Goa is now in medical school and refocusing her efforts as a member of the Philadelphia Organization of Health Professions Students, a group of 2,000-plus volunteers dedicated to supporting communities and health care workers during the COVID-19 pandemic.
Listen to Terry's Power Moment as she shares how she and other medical students started PPE 2 PHL to help supply personal protective equipment for their teachers, mentors and friends in the medical community-fighting #COVID19.
---
Philadelphia 2nd Place Grant Recipient
Tommy Caison
North Philly Peace Park
Since participating in the accelerator, North Philly Peace Park founder, Tommy Caison, has made great strides in their mission to make health approachable by getting people outside, getting them to see value in their neighborhood, and modeling best practices through the community garden.
Recognized as a Healthy News Works 2019 Public Health Leader, North Philly Peace Park is an outdoor, grassroots community space that provides neighbors with fresh fruits and vegetables as well as connection to culture and each other.
Since last year, Caison has:
Hired six fellows
Surveyed 350 individuals about the neighborhood climate, access to healthy food, physical activity, employment education and stress Implemented new programs that promote healthy foods, self care and trauma, wellness practices and health screenings
Worked with Vaux Community Health Center at Temple University to create after-school programming to help reduce violence among high school students
Begun construction of the Peace Pavilion
---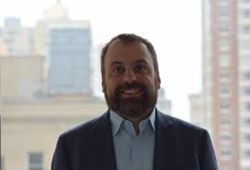 3rd Place Philadelphia Grant Recipient
Andy Kucer
Student-Run Philly Style
Started by Andy Kucer, Students Run Philly Style transforms students' lives through running and mentorship. The program pairs volunteer running leaders with teams of students to inspire them to complete a full or half marathon.
The courage and effort required, the unfailing support of a caring mentor and the thrill of the ultimate achievement results in a student who knows anything is possible.
This year, Kucer is launching the Mile Up Program in partnership with the district attorney's office in Philadelphia to divert youth from further crime. By hitting certain running milestones, youth will move toward positive outcomes, such as getting charges dropped, paying off their restitution and having their records expunged. Students Run Philly Style continues to grow in Philadelphia and has recently partnered with the Italian apparel company Diadora .
---
National Candidate
Sunny Williams
tiny docs
Tiny docs is a series of animated cartoons that teach kids about their health in a fun and culturally competent way. Developed by Sunny Williams, tiny docs has released 12 new animations since the accelerator, including one based on kids with special needs, created in collaboration with the Michael Phelps Foundation. Williams is also working with the University of Florida on three animations to be featured during its Fear Facers Summer Camp, a camp for kids living with acute anxiety.
Tiny docs is exploring research partnerships to evaluate the impact of its videos on the health of children and their families. Williams presented at TEDMED in Boston in March 2020. He has written a book that explains COVID-19 to children and created an activity book for kids to use during quarantine.
Listen to Sunny's Power Moment as he discusses the free, kid-friendly resources to help the whole family learn about #covid19 materials that tiny docs created.