Pastor Cynthia M. Wallace Bible Center Church, Pennsylvania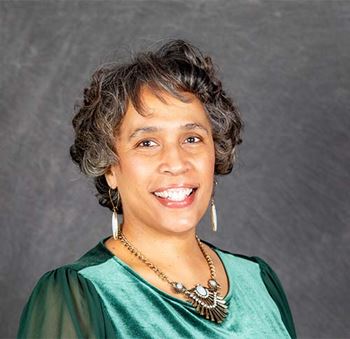 Cynthia M. Wallace is executive pastor of Bible Center Church in Pittsburgh and executive director of The Oasis Project, the church's community and economic development division.
The Oasis Project has several after-school and summer youth programs, a transportation company, a property maintenance and management business and three food-related venues: Everyday Café, Oasis Farm and Fishery, and Oasis Community Kitchen.
Before moving to Pittsburgh in 2004, Wallace was a principal in Ann Arbor, Michigan, public schools and the co-founder and principal of Genesis Christian Academy. From 2007 to 2013, she was principal of Pittsburgh Montessori, a prekindergarten to eighth-grade school.
In 2013, she retired from public schools to pursue additional education and urban ministry work.
She earned a bachelor's degree in behavioral sciences from the University of Chicago and a master's degree in educational administration from the University of Michigan. She also has a master's degree in marriage and family counseling from Geneva College in Pennsylvania and a doctorate in school leadership from the University of Pittsburgh.
Wallace has also been an adjunct professor in the teacher education departments at Concordia University in Ann Arbor and at Carlow University in Pittsburgh. She's a National Certified Counselor (NCC) and worked from 2016 to 2020 as a part-time therapist with children and families in Homewood, Pennsylvania.
Wallace has recently joined the national faculty for Made to Flourish, where she trains pastors in helping their congregations understand God's perspective on economics and the connection between faith and work. She's also the co-city director of the organization's Pittsburgh network of pastors.
Wallace has been married for over 30 years and has four adult children.
---