Health Lessons and Toolkits
Create a culture of health one lesson at a time
Health Equity and Education
Everyone deserves a just opportunity to be healthy. We should pay special attention to those facing the greatest risk of poor health. No one should have difficulty achieving their potential because of their social position or systemic challenges that contribute to inequities.
The EmPOWERED to Serve health lessons offer a way to engage and motivate communities to create a culture of health. There are 12 science-based toolkits covering two essential areas: health education and community advocacy.
These 30-minute lessons engage communities and motivate people to create an enduring culture of health where the healthy choice is the easy choice.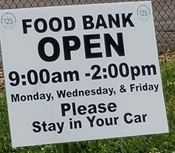 Health Education
Only 20% of a person's health is shaped by access to quality health care, but where people live could cost them up to two decades of life. Factors such as education, family income and access to healthy foods have an impact on life expectancy for people in under-resourced communities across the United States. These lessons help paint a picture of challenges and potential solutions.
Health and Advocacy Based Toolkits
We are currently undergoing updates to our health lessons. For the next several weeks, you may experience some broken links and outdated resources.
We apologize for any inconvenience.
Learn about the opioid epidemic and what to do for an overdose
This video will provide a basic understanding of the opioid epidemic and how to recognize and respond to a person who has potentially overdosed on opioids.
Amgen Cardiology
Amgen proudly supports the American Heart Association's EmPOWERED To Serve Initiative.