Family Meals Foster Emotional Balance Infographic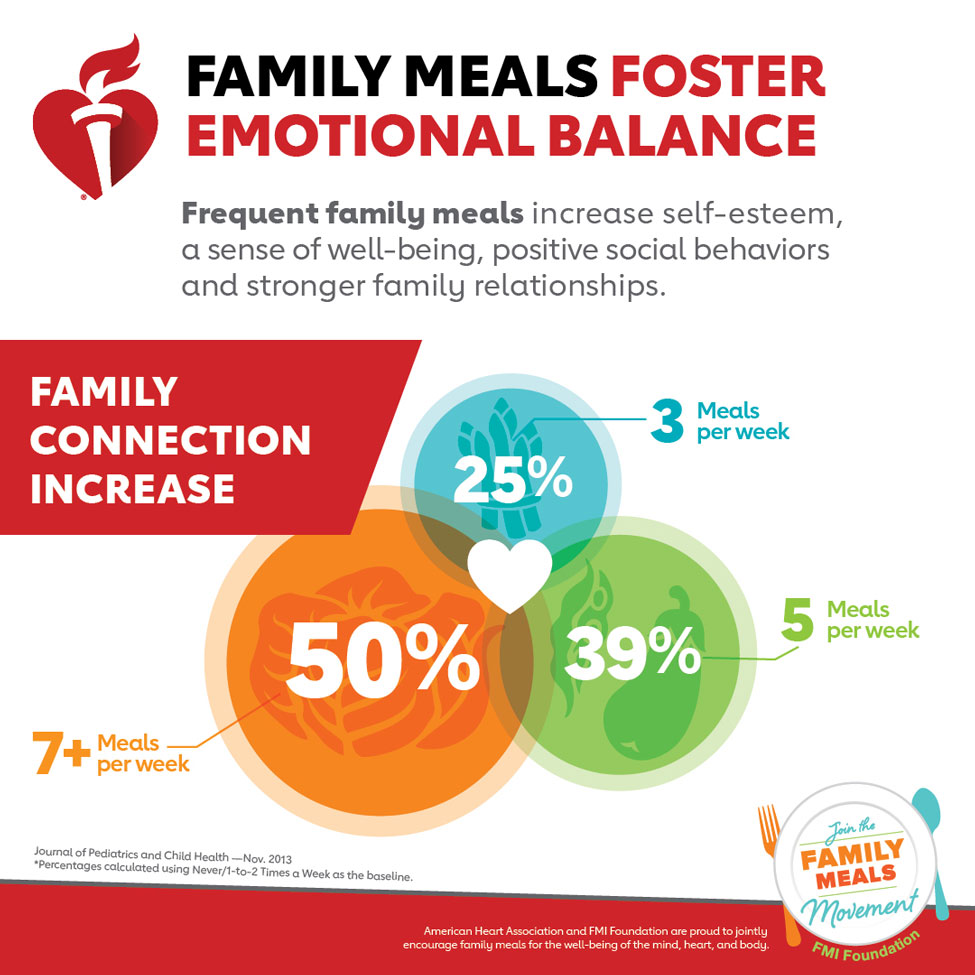 Family Meals Foster Emotional Balance
Frequent family meals increase self-esteem, a sense of well-being, positive social behaviors and stronger family relationships.
Family Connection Increase
50% 7+Meals per week
39% 5 Meals per week
25% 3 Meals per week
Source: Journal of Pediatrics and Child Health —Nov. 2013
American Heart Association and FMI Foundation are proud to jointly encourage family meals for the well-being of the mind, heart and body.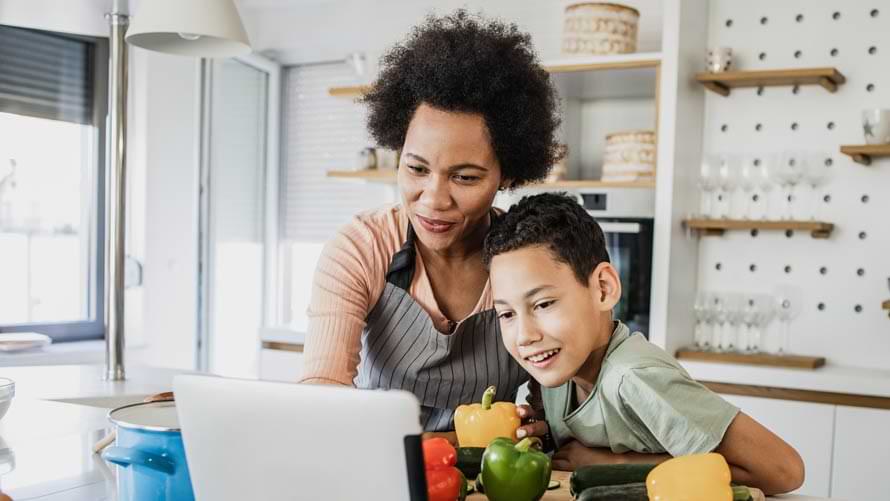 Lipton
Nationally Supported by
Eggland's Best
Nationally Supported by
Egg Nutrition Center
Nationally Supported by

Sorghum Checkoff
Nationally Supported by