The Ten Ways to Improve Your Heart Health Infographic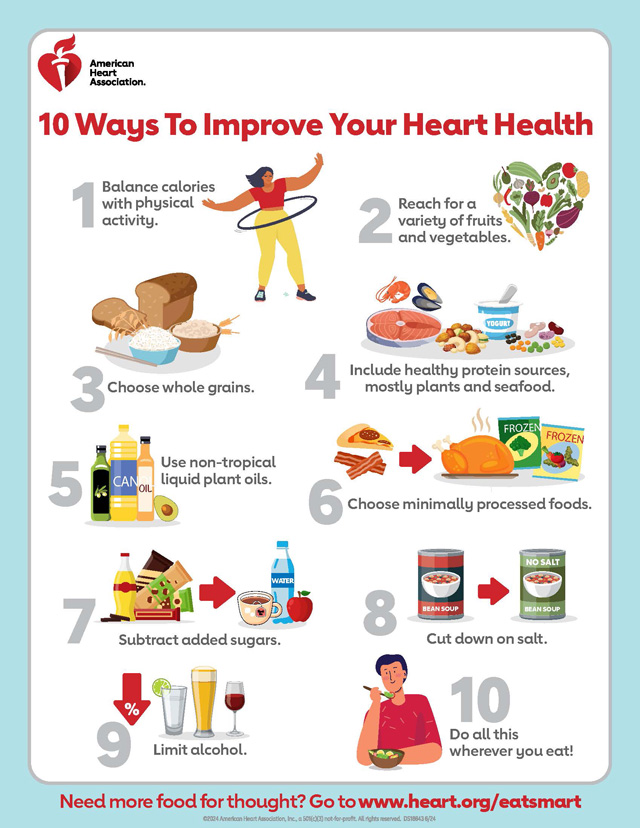 The Ten Ways to Improve Your Heart Health
Balance calories with physical activity.
Reach for a variety of fruits and vegetables.
Choose whole grains.
Include healthy protein sources, mostly plants and seafood.
Use liquid non-tropical plant oils.
Choose minimally processed foods.
Subtract added sugars
Cut down on salt.
Limit alcohol.
Do all this wherever you eat!
Need more food for thought? Go to www.heart.org/eatsmart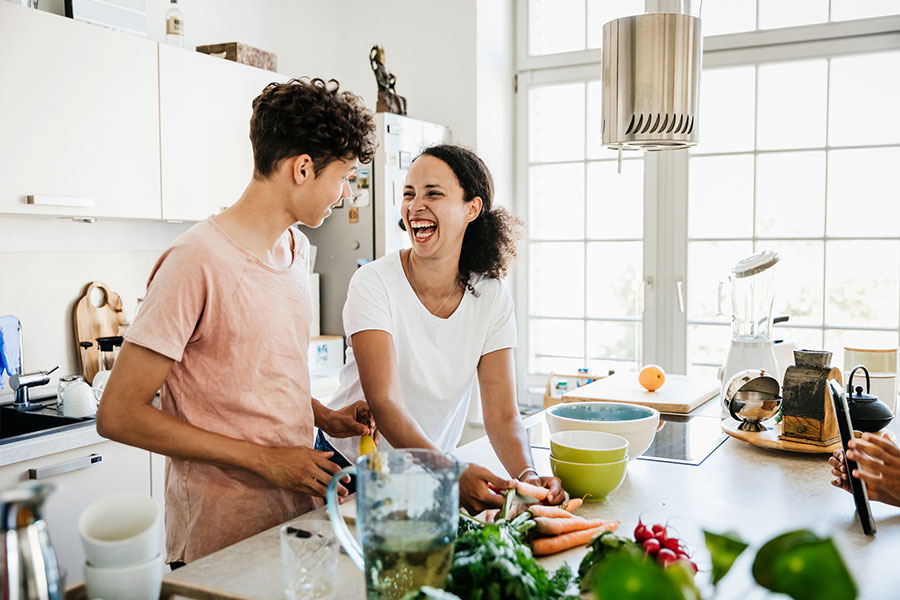 Join Healthy for Good™ and get our free Shop Smart, Eat Smart digital recipe booklet while supplies last!
Kroger Health
Nationally Sponsored by

Eggland's Best
Nationally Supported by