Em

POWERED

to Serve Business Accelerator™:
2017-2019
Formerly known as the Urban Health Accelerator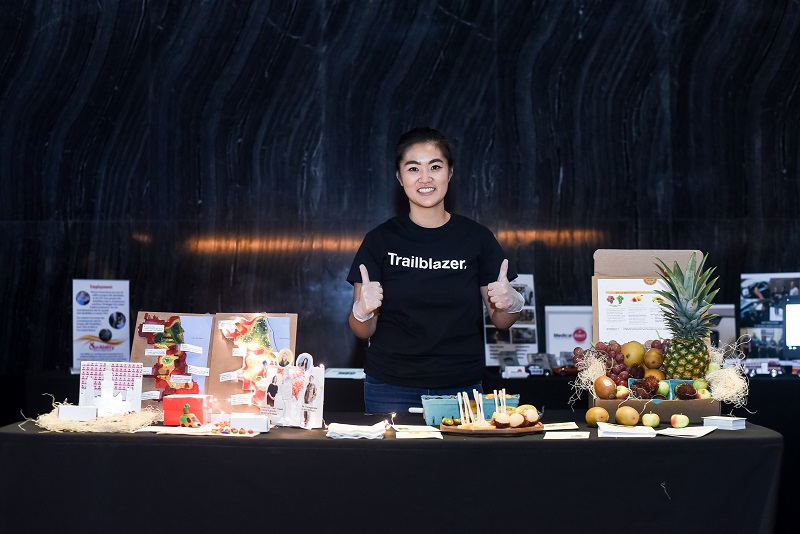 2019 Business Accelerator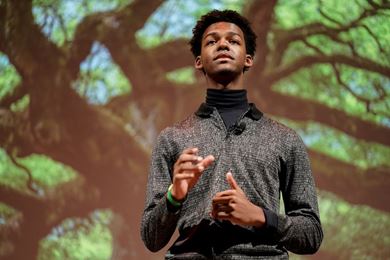 1ST PLACE - $50,000 grant / FAN FAVORITE - $5,000 grant
Russell Fearon | SugEx
2ND PLACE - $20,000 grant
Jeremy Goss | The Link Market
Expand to see our 2019 Business Accelerator finalists
Russell Fearon
[1st Place &
Fan Favorite]


Russell Fearon of Syracuse, NY, created SugEx, a wearable device for diabetes management. An Eagle Scout, Fearon has worked since his youth to make the world a better place by participating in community service and charitable endeavors.

UPDATES:

Russell's diverse knowledge and voracious desire to serve led him to participate in the 2019 Invent@SU Invention accelerator where he developed affordable alternatives to help treat the global diabetes epidemic.

Jeremy Goss
[2nd Place]



In 2017, Goss founded The Link Market, a chain of small-scale, big-impact nonprofit grocery stores in St. Louis, Missouri. In partnership with the St. Louis transit authority, his team converted shipping containers into grocery store kiosks. They stocked the kiosks with fresh fruits, vegetables, meat, dairy and other staples, and placed them in the heart of major food desert communities. The Link Market hires from the communities it serves and sources food from local farmers and community gardens. The products are affordably priced, and, since stores are located close to transit stations, transportation as a barrier to accessing healthy food is being eliminated.

UPDATES:

In April 2020, with help from partners at the St. Louis Housing Authority, The Link Market was set to open its first brick-and-mortar store in a subsidized housing complex. The store would have been the first of its kind in the nation, but the coronavirus pandemic put those plans on hold.

Jacquelyn
Carter


To help de-escalate the tension of traffic stops, Carter created Not Reaching, a document holder for the dashboard designed to eliminate the movement that makes police officers nervous. Her goal is to make all drivers aware of proper traffic stop procedures to ensure that both officer and driver remain safe and proceed on their way after a routine traffic stop.


Paula Kranz


A former military intelligence officer, Paula Kranz developed a product that focuses on improving bystander intervention by helping trainees overcome cultural taboos. Her immersive virtual reality CPR training program uses realistic environments and helps improve intervention, accuracy and survivor rates. In 2019, Kranz was the Executive Director of the Wheelhouse Foundation, producing innovative digital media content to help nonprofits maximize charitable reach. They added impact with compelling digital storytelling, which included immersive technology.


Trista Li


Trista Li is the founder and CEO of KitcheNet, a nonprofit that works with each businesses to build fresh food ecosystems in urban food deserts. Each corporate delivery generates a subsidy. With subsidization from each corporate client, KitcheNet covers the local produce distribution cost in low-income neighborhoods. The organization works with local urban farms, nonprofits and corner stores to set up retail pop-up markets accessible to working families. This provides savings up to 40% and four to five hours of shopping time.


Brandi Pritchett-
Johnson, Ph.D.


Dr. Brandi Pritchett-Johnson of Detroit, Michigan, is the founder and executive director of Future 4 Teens (F4T). This nonprofit is committed to change the game for mental health with a model that integrates educational, social, and mental health services.


John Robinson


Since 2011, John Robinson of Glenmont, NY, has served as managing partner, CEO, and founder of Our Ability Inc. The organization provides inclusive workforce and employment consulting, mentoring, workshops and keynotes. This includes seminars on disability and diversity. With its mission to reduce the unemployment rate from 70% to 60% for people with disabilities in the U.S., Our Ability has a coalition of New York state businesses interested in hiring individuals with disabilities.

UPDATES:

Our Ability has joined Microsoft's AI for Accessibility program to use AI technology to create accessible and inclusive technology for the employment of people with disabilities.


Andrew Suggs


Andrew Suggs of Baltimore, MD, founded Live Chair, a barbershop that leverages the power of the trusted barber-customer relationship to overcome health care inequities that have caused gaping health disparities for black men. Equipped with a blood pressure monitor and driven by purpose, Live Chair barbers empower, encourage and enable their clients to better manage their conditions and live a healthier life.

UPDATES:

CEO empowers Black men to manage blood pressure, engage with health care system through barbershops Read more


Brittany Young

Baltimore native Brittany Young is the founder of B-360, an organization that uses dirt bike culture to end the cycle of poverty, disrupt the prison pipeline and build bridges in communities. Since launching in March 2017, the organization has served thousands of students, employed dirt bike riders/ex-offenders and worked with city officials. She wants people to recognize and appreciate the natural genius and talent found in cities and to provide an opportunity to channel people's passions.

UPDATES:

On March 24, 2023, Senators Ben Cardin and Chris Van Hollen and local leaders announced a total of $3 million for the nation's first dirt bike campus in Baltimore. As a safe place to ride off of city streets, the funding plans to expand STEM programs that utilize dirt bikes to get youth and young adults interested in engineering and other related career paths.
Brittany Young, founder of B-360 and Em

POWERED

Business Accelerator Alumni, was honored at the inaugural Impact With Heart Awards in February, 2023
2019 Urban Health Accelerator:
HBCU Healthy Community Challenge
Developed to address critical needs and social issues—in and around campuses—that impact the ability of individuals to attain optimal health.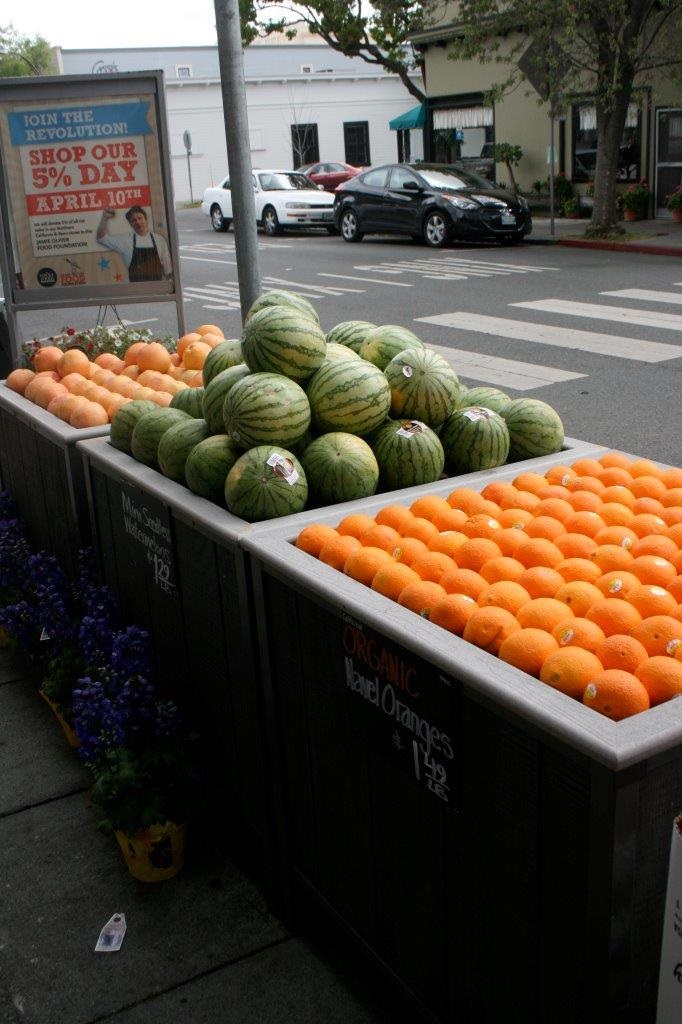 Johnson C. Smith University
In April of 2019, the university was awarded a $100,000 two-year American Heart Association EmPOWERED to Serve Urban Health Accelerator – HBCU Healthy Community Challenge. They will target healthy food access as a barrier to health on their campus and in the community.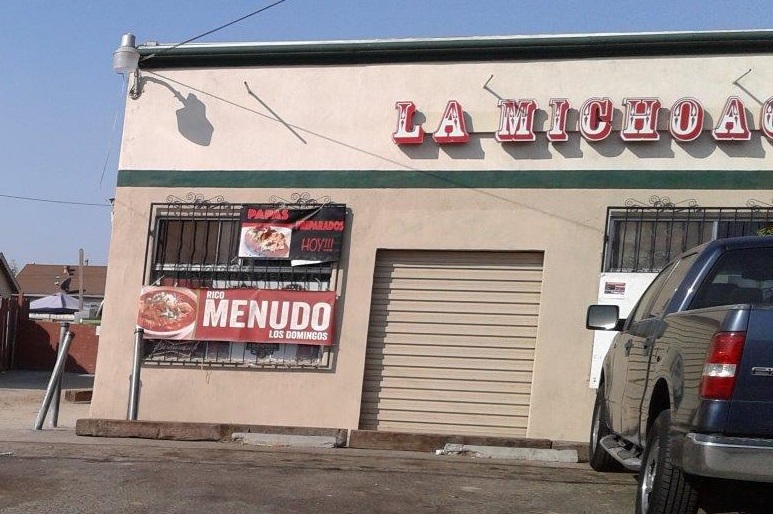 Winston-Salem State University
For its winning submission focused on food insecurity, this university was awarded a two-year, $100,000 American Heart Association EmPOWERED to Serve Urban Health Accelerator – HBCU Healthy Community Challenge. Their project is taking aim at food insecurity to address disparities in chronic disease rates which are highest among racial/ethnic minority and low-income population.
2018 Business Accelerator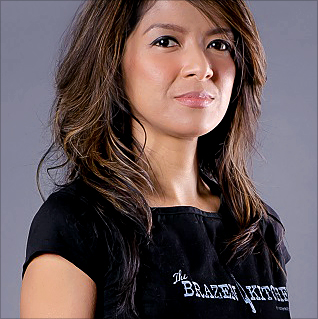 1ST PLACE (National)
Leah Lizarondo | 412 Food Rescue
2ND PLACE (National)
Francoise Marvel, M.D. | Corrie Health
1ST PLACE (Philadelphia) - $30,000 grant / FAN FAVORITE (National)
Terry Gao | Philly Shares
2ND PLACE (Philadelphia) - $20,000 grant
Tommy Caison | North Philly Peace Park
3RD PLACE (Philadelphia) - $10,000 grant
Andrew Kucer | Students Run Philly Style
Expand to learn more about our

2018 Business Accelerator finalists
Leah Lizarondo
[1st Place -
National]


Founded by Leah Lizarondo, 412 Food Rescue uses the power of volunteers and technology to match food donations to the nonprofits that need them most. Focused on bringing food to people where they are, the 412 Food Rescue model works to eliminate two barriers: transportation and time. Those who live in poverty have limited mobility, which impacts every aspect of their lives, including access to food. 412 Food Rescue partners with housing authorities, subsidized daycare centers, senior centers, after-school programs and community and family centers to identify new food access points (beyond traditional food pantries) within a 15-minute walk.

To date, the organization has rescued over 8 million pounds of food. During the COVID-19 crisis, the organization continued to serve vulnerable populations with a ramped-up home delivery program. 412 Food Rescue has operations in Pittsburgh, Philadelphia, Cleveland, San Francisco and Prince William County, Virginia. They have plans to expand to Vancouver, Los Angeles, Cincinnati, Austin and Honolulu.

Dr. Francois
Marvel
[2nd Place -
National]


Dr. Francoise Marvel launched Corrie Health, a mobile app that helps re-engineer discharge and recovery after a heart attack. Marvel has been working with Apple to continue advancing the digital health care industry. She is also co-piloting a plan with a medical therapeutics company to bring the app to more hospitals.

Dr. Marvel speaks about her experiences as a cardiology fellow on the frontlines of #COVID19
Listen to Dr. Marvel's Power Moment

Terry Goa
[1st Place -
Philadelphia &
National Fan
Favorite]

Terry Goa, through CoLab Philadelphia (formerly known as Philly Shares), became an accelerator finalist with a proposal to provide healthy meal kits to community residents. However, after a series of community meetings and focus groups, the team found that meal kits weren't a viable way to deliver nutrition education and create long-term change. Through collaboration and partnerships with numerous local organizations, the team executed a new program, Recipe for Health, with the collaboration of CoLab Philadelphia, Sunday Suppers and Esperanza Health Center. Thirteen families completed the 12-week program, with focused lessons on behavior changes. Post-program reports showed significant changes in the participants' eating habits to help decrease the probability of developing Type 2 diabetes and associated cardiovascular diseases.

Terry shares how she and other medical students started PPE 2 PHL to help supply personal protective equipment for their teachers, mentors and friends in the medical community-fighting #COVID19.
Listen to Terry's Power Moment

Tommy Caison
[2nd Place -
Philadelphia]

Since participating in the accelerator, North Philly Peace Park founder, Tommy Caison, has made great strides in the mission to make health approachable by getting people outside. This helps them see value in their neighborhood and model best practices through the community garden. Recognized as a Healthy News Works 2019 Public Health Leader, North Philly Peace Park is an outdoor, grassroots community space. It provides neighbors with fresh fruits and vegetables as well as connection to culture and each other.

Andy Kucer
[3rd Place -
Philadelphia]

Started by Andy Kucer, Students Run Philly Style transforms students' lives through running and mentorship. The program pairs volunteer running leaders with teams of students to inspire them to complete a full or half marathon.

In 2020, Kucer launched the Mile Up Program in partnership with the district attorney's office in Philadelphia to divert youth from further crime. By hitting certain running milestones, youth move toward positive outcomes, such as getting charges dropped, paying off their restitution and having their records expunged.

Sunny Williams
[Finalist - National]

Tiny docs is a series of animated cartoons that teach kids about their health in a fun and culturally competent way. Developed by Sunny Williams, tiny docs has released new animations since the accelerator, including one based on kids with special needs, created in collaboration with the Michael Phelps Foundation. Williams is also working with the University of Florida on three animations to be featured during its Fear Facers Summer Camp, a camp for kids living with acute anxiety.

UPDATE: Tiny docs is exploring research partnerships to evaluate the impact of its videos on the health of children and their families. Williams presented at TEDMED in Boston in March 2020. He has written a book that explains COVID-19 to children and created an activity book for kids to use during quarantine.

Sunny discusses the free, kid-friendly resources to help the whole family learn about #covid19 materials that tiny docs created.
Listen to Sunny's Power Moment
2017 Urban Storytelling Competition
Our selection committee narrowed 130 inspiring submissions down to 10 finalists to receive up to $60,000 in grant funding.
Expand to learn more about our

2017 Urban Storytelling Competition finalists
Nyasha
Nyamapfene
[1st Place]

Nyasha Nyamapfene launched Gospel Run, a public health organization that inspires transformation and expanded possibilities by connecting communities, congregations and clergy. With programs and breakthrough experiences, Gospel Run motivates people to engage with their health in a new way.

Since its launch, Gospel Run has:

Focused on building racial understanding among faith leaders by engaging and connecting them with race education practitioners and anti-racism training.
Invited 50 pastors to connect with professionals in the mental health sector who can provide training on awareness and support.
Launched a race in Kansas City with 1,000 participants expected.
Partnered with the city of Cincinnati for a Gospel Run set for 2021.
Identified 75 Gospel Run Health Ambassadors (volunteer community leaders) to lead the run teams in conversations about improving health.


Maria Rose
Belding
[2nd Place]



Maria Rose Belding is co-founder and executive director of the MEANS Database. The nonprofit tech company has rerouted more than 2.2 million pounds of food to communities in need across the U.S. MEANS notifies food banks and pantries of available food donations, delivering surplus food from retailers to community organizations serving the hungry.

UPDATE: Because of her work with the MEANS Database, Belding has been featured as a CNN Hero, has helped connect more than 3,000 donors and food distributors and has saved over 2 million pounds of food.



Cecil Wilson
[3rd Place]

Wilson continues his work with Goffers, which now follows a B2B model. Goffers is an on-demand mobile task assistance group that includes services like grocery shopping, laundry delivery and prescription refills as well as delivery of food to underserved communities through restaurant partnerships. On Tuesdays, Goffers partners with J's Breakfast Club in Hobart, Indiana, to deliver excess food to over 50 organizations in need.

In 2018, Goffers founder Cecil Wilson created The Golden Baton Group (TGBG), a nonprofit that works to identify and connect the next generation of minority leaders. An idea born of his accelerator learnings and carrying the spirit of EmPOWERED to Serve, TGBG is now one of the fastest-growing mentor networks. It offers change agents multiple pathways to develop their business acumen while feeding their soul.