Spencer Vanderkamp
Reeler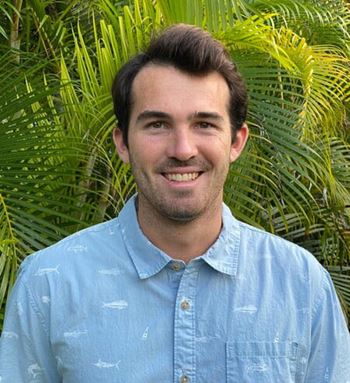 Born and raised on the Windward side of Oahu, Spencer VanDerKamp's main passion is fishing. In college at UH Manoa, he secured a commercial fishing license so he and friends could sell some of the fish they caught.
In 2020, the pandemic took its toll on the fishing industry in Hawaii. So, Spencer and his future co-founder of Reel, Lauren Pierce, started directly selling their sustainably caught fish to a growing list of buyers. They were so successful that they hit a point where the business logistically became too much to handle.
Spencer, an information systems major, and Lauren, an economics major, participated in several business workshops their school offered. They ran experiments and conducted market validation interviews. Their work concluded that an app was the best solution to their business problem. Together, they built an MVP (minimum value product) app and launched the Reeler app. With one year in business under their belt, Spencer and Lauren plan to keep their business growing.
---