EmPOWERED and Well Healthier Church Challenge
In light of the COVID-19 public health crisis, the EmPOWERED and Well Heathier Church Challenge is moving online.
Your Health is Grounded in Faith. Our Approach is Grounded in Science.
Black women are three times as likely to suffer from sudden cardiac death compared to white women; half of African Americans live with obesity, increasing their risk for diabetes and cardiovascular disease, according to a 2019 Duke University study.

Church Challenge LIVE Zoom Meeting Registration
Sign up for the LIVE expert-led health lessons each week via our registration page:
Live health lessons take place via Zoom on Saturdays from April 11 to May 23 at 10:30 a.m. Central time.
After registering you'll receive a confirmation email with information about joining the webinar.
More details: Health lesson topics and additional resources are below.
Accessing the Health Lessons Online
A recording of each lesson will be available via Adobe Connect the week following its live Saturday presentation using the links below.
Adobe Connect Instructions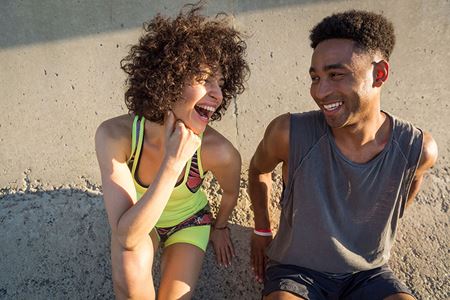 Week 11 - Get Active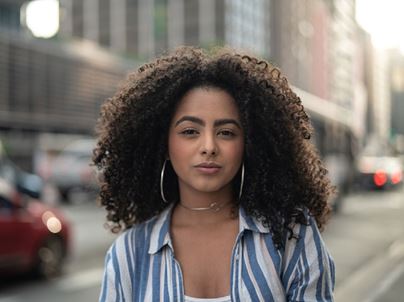 Week 12 - Spot a Stroke Fast
Watch the town hall meeting
To learn more about the EmPOWERED and Well Virtual Faith Community, watch our town hall meeting with Dr. Eduardo Sanchez, the AHA's chief medical officer for prevention, and Pastor Sonjia B. Dickerson of Dayspring Family Church in Irving, Texas.

Dr. Sanchez provided a COVID-19 update and discussed how you can help your community stay healthy while sheltering in place. Pastor Dickerson shared inspiring words about getting through this public health crisis together, and she offered her perspective on the Healthier Church Challenge.
Healthier Church Challenge Video Gallery
Brian C. Wilson - Empowered to Serve

Brian C. Wilson - Healthier Church Challenge

Brian C. Wilson: Sign up for the Healthier Church Challenge
Help your church expand its culture of health and wellness initiatives.

Program details
The 12-week pilot program kicks off in Feb. 2020.
Locations: Atlanta, Charlotte, North Carolina, Dallas, Los Angeles, New York and Washington, D.C.
Science-based health education and coaching.
Weekly one-hour health and wellness sessions.
Wellness sessions that will empower you to help improve your health in harmony with your faith.
Benefits
Participating faith organizations will receive stipends to support their health ministries.
The opportunity to receive additional financial support and special giveaways
The top two organizations will each receive an additional $5,000 as well as a wellness celebration at their church.
Tamela Mann talks Health Journey as heard on Get Up! Mornings with Erica Campbell
Listen to Tamela Mann on Get Up! Mornings with Erica Campbell where she shared her journey and excitement about the EmPOWERED & Well Healthier Church Challenge that's kicking off in January.
What is EmPOWERED to Serve ?
EmPOWERED to Serve is a platform inspired by American Heart Association multicultural volunteers around the country who are passionate about driving change through health justice and empowerment in their communities.
These committed ambassadors are impacting gaps in health equity through advocacy, policy, education and social change.