---
High school and college Latino students get a peek at medical careers
By Lourdes Medrano, American Heart Association News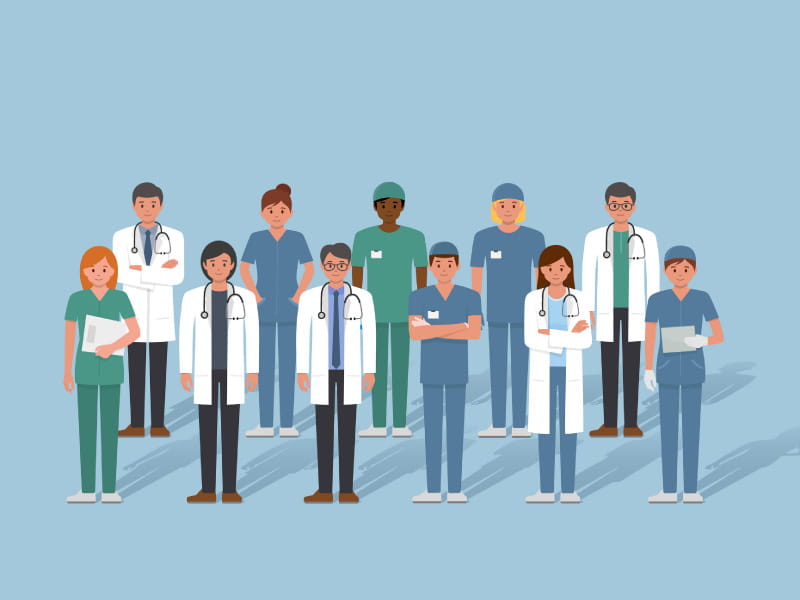 Esteban Rios never planned on going to college, let alone pursue a career in medicine. His grandmother planted the idea in his head.
"She really encouraged me to become a doctor, but I didn't see myself as one," he said.
Rios grew up in the San Joaquin Valley, a predominantly rural and agriculturally rich region in central California. He figured he would become a truck driver like his father, a Mexican immigrant who hauled almond hulls to dairy farms for animal feed. But Rios enrolled at a small college in the region.
College paid off early for Rios. He was selected for a six-week summer program at the University of California, Davis, that encourages students from underrepresented backgrounds to enter the medical field and other health professions. Becoming a doctor was within Rios' reach.
Prep Médico is one of many college programs designed to give Hispanic and Latino students a firsthand look into the health field. Among its goals is to build a stronger, more diverse physician workforce to better serve the Latino population.
An estimated 5.4% of the nation's more than 940,000 practicing physicians identify as Latino or Hispanic – about 51,000 – according to the Association of American Medical College's 2021 State Physician Workforce Data Report. The overall Hispanic community makes up nearly 19% of the U.S. population – more than 62 million people, according to census data.
Medical schools reported an increase in applications and enrollments of Latino students between 2014 and 2021, AAMC data shows. But the rapid growth of the Hispanic population is expected to drive demand for health care professionals, especially those who share their ethnicity and can speak Spanish. About 22% of family doctors reported providing care in Spanish, according to a study published in the Journal of the American Board of Family Medicine last year.
Prep Médico, which started in 2016, and similar programs across the U.S. seek to fill the void.
The program recruits about 40 undergraduates from other universities and community colleges each year and helps to prepare them for the rigors of medical school, Prep Médico director Mercedes Piedra said. Students live in dorms, attend health-related workshops, and spend time with physicians, medical students and other health care professionals.
"They also learn about the structural inequities that consistently have plagued our population," she said.
Studies have shown how lack of medical insurance as well as social, economic, cultural and language barriers can influence health inequities. Compared to the general population, Latino people have disproportionately high rates for cardiovascular risk factors, such as diabetes and high blood pressure, which can result in heart disease or stroke.
Rios said learning about health disparities in Latino communities was eye-opening. Witnessing open-heart surgery, checking the blood pressure of farmers in Napa Valley, and watching physicians and medical students care for patients at a free medical clinic also made an impression. "It was just such an amazing experience, being able to do all that and being able to see the different resources that were offered to the Latino community," he said.
Rios, now 25, has bachelor's degrees in biology and philosophy, and a master's degree in biomedical sciences. He now studies osteopathic medicine at A.T. Still University School of Osteopathic Medicine in Arizona. The specialized field considers a patient's environment, diet and overall well-being when diagnosing and treating medical conditions. Rios said he will be able to more effectively treat Latino patients who might otherwise seek care from non-medical "healers," which are common in the Hispanic community.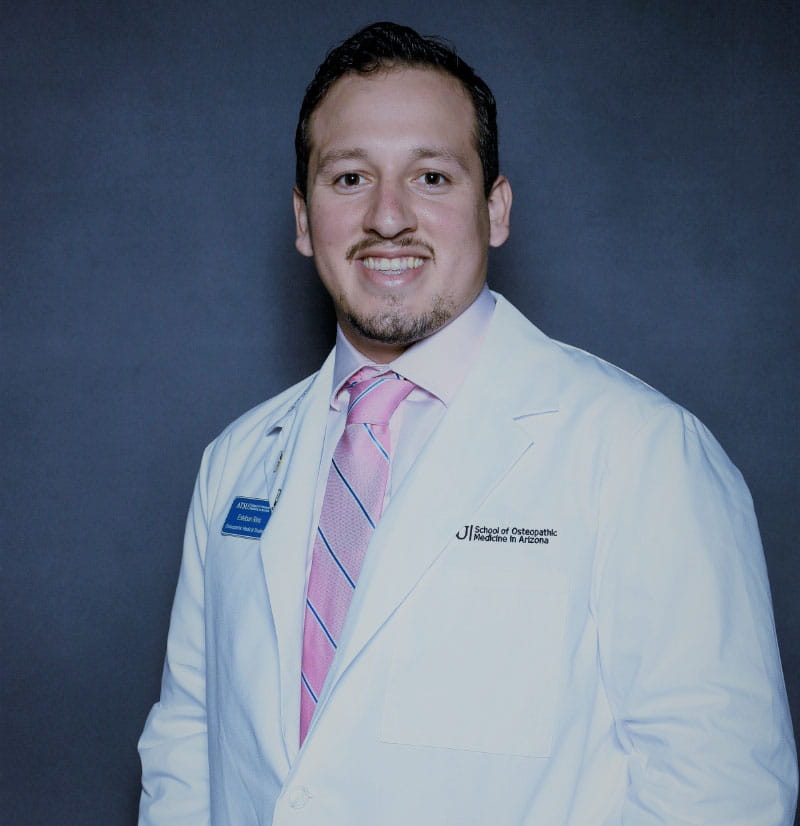 Demographic changes and an aging population will only increase demand for doctors. AAMC data projects a nationwide physician shortage of up to 124,000 by 2034.
In Chicago, where Latino residents make up about 29% of the city's roughly 2.7 million population, a university program targets potential health professionals before college. UI Health CHAMPIONS at the University of Illinois at Chicago recruits high school students to "empower them to serve as community health advocates," program coordinator Jennifer Plascencia said.
The summer program, which started in 2016, gives 35-45 high school students a behind-the-scenes immersion into the intricacies of public health. More than half of this year's group identified as Hispanic or Latino, Plascencia said.
Workshops educate participants about the medical field and other health careers, including dentistry, nursing and pharmacy science. The students also engage in hands-on activities, such using anatomy and movement principles to revive a robotic patient in a simulated hospital setting and dissecting a cadaver to understand the internal structure of the human body.
"The program has been a really good resource for students who may be first generation and are exploring what they want to do after high school," Plascencia said.
Rios' decision to enroll in college made him the first in his family to do so. When he was accepted into medical school in 2021, he couldn't wait to tell his 80-year-old grandmother during a visit to Zacatecas, Mexico, where she lives.
"She recalled how, when I was a child, she used to encourage me to become a doctor," so he could make a difference in people's health. Rios now knows he's on the right path to do just that. "I want to be the kind of physician that can help address the health disparities that affect our community," he said.
---