Interactive Virtual Health Lessons for the Community
Knowledge is Power !
Join our Free Virtual Health Lessons!
These weekly virtual health lessons led by volunteers to learn how to take action to reduce your risk for heart disease and stroke – and encourage others to do the same! Heart disease and stroke are two of our nation's leading killers.
What better way to commit to your well-being than by learning how to reduce your risk and take steps to a longer, healthier life? Then you can create awareness among your family, friends and community!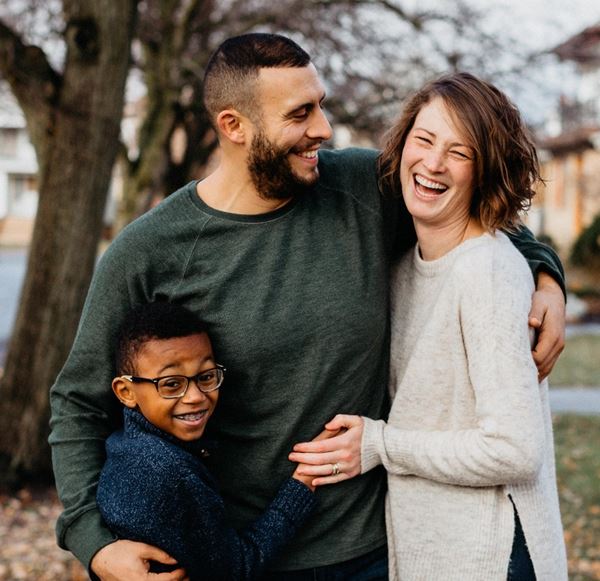 Registration is now open. All lessons can be taken on a computer or a phone.
Additional Interactive Virtual Health Lessons will be added as they become available.
Day
Date
Lesson Topic
EST - Time
CST - Time
MTN - Time
PST - Time
Link to webinar registration
Tuesday
8/10/2021
Get Active Understanding and Utilizing Activity Guidelines
12:00 p.m. - 1:00 p.m.
11:00 a.m.-12:00 p.m.
10:00 a.m. -11:00 a.m.
9:00 a.m.-10:00 a.m.
Complete
Tuesday
8/10/2021
Learn the Signs of a Heart Attack
3:00 p.m. - 4:00 p.m.
2:00 p.m.-3:00 p.m.
1:00 p.m.-2:00 p.m.
12:00 p.m.-1:00 p.m.
Complete
Tuesday
8/10/2021
Control Your Blood Pressure
1:00 p.m. - 2:00 p.m.
10:00 a.m. - 11:00 a.m.
11:00 a.m.-12:00 p.m.
12:00 p.m.-1:00 p.m.
Complete
Thursday
8/12/2021
Learn the Signs of a Heart Attack
3:00 p.m. - 4:00 p.m.
2:00 p.m.-3:00 p.m.
1:00 p.m.-2:00 p.m.
12:00 p.m.-1:00 p.m.
Complete
Monday
8/16/2021
Know Diabetes by Heart
12:00 p.m. - 1:00 p.m.
11:00 a.m.-12:00 p.m.
10:00 a.m.-11 a.m.
9:00 a m.-10:00 a.m.
Complete
Monday
8/16/2021
Eating Smart with Fruits and Vegetables
3:00 p.m. - 4:00 p.m.
2:00 p.m.-3:00 p.m.
12:00 p.m.-1:00 p.m.
12:00 p.m.-1:00 p.m.
Complete
Monday
8/16/2021
Get Active Understanding and Utilizing Activity Guidelines
1:00 p.m. - 2:00 p.m.
10:00 a.m. - 11:00 a.m.
11:00 a.m.-12:00 p.m.
12:00 p.m.-1:00 p.m.
Complete
Wednesday
8/18/2021
Learn the Signs of a Heart Attack
12:00 p.m. - 1:00 p.m.
11:00 a.m.-12:00 p.m.
10:00 a.m.-11 a.m.
9:00 a m.-10:00 a.m.
Complete
Wednesday
8/18/2021
Know Diabetes by Heart
1:00 p.m. - 2:00 p.m.
12:00 p.m.-1:00 p.m.
11:00 a.m.-12:00 p.m.
10:00 a.m.-11 a.m.
Complete
Wednesday
8/18/2021
Spot a Stroke FAST
3:00 p.m. - 4:00 p.m.
12:00 p.m.-1:00 p.m.
1:00 p.m.-2:00 p.m.
12:00 p.m.-1:00 p.m.
Complete
Tuesday
8/24/2021
Make Your Life Sweet Not Your Drink
12:00 p.m. - 1:00 p.m.
11:00 a.m.-12:00 p.m.
10:00 a.m.-11 a.m.
9:00 a m.-10:00 a.m.
Complete
Tuesday
8/24/2021
Know Diabetes by Heart
1:00 p.m. - 2:00 p.m.
12:00 p.m.-1:00 p.m.
11:00 a.m.-12:00 p.m.
10:00 a.m.-11 a.m.
Complete
Thursday
8/26/2021
Keep the Beat, Learn Hands Only CPR
12:00pm - 1:00pm
9:00 a.m. - 10:00 a.m.
10:00 a.m.-11 a.m.
11:00 a.m. - 12 p.m..
Complete
Thursday
8/26/2021
Learn the Signs of a Heart Attack
3:00 p.m. - 4:00 p.m.
12:00 p.m.-1:00 p.m.
12:00 p.m.-1:00 p.m.
12:00 p.m.-1:00 p.m.
Complete
Monday
8/30/2021
Know Diabetes by Heart
12:00 p.m. - 1:00 p.m.
11:00 a.m.-12:00 p.m.
10:00 a.m.-11 a.m.
9:00 a m.-10:00 a.m.
Complete
Monday
8/30/2021
Know Diabetes by Heart
3:00 p.m. -2:00 p.m.
2:00 p.m. - 3:00 p.m.
1:00 p.m. - 2:00 p.m.
12:00 p.m.- 1:00 p.m.
Complete
Monday
8/30/2021
Get Active Understanding and Utilizing Activity Guidelines
1:00 p.m.- 2:00 p.m.
12:00 p.m. - 1:00 p.m.
11:00 a.m. - 12 p.m.
10:00 a.m. - 11:a.m.
Complete
Wednesday
9/1/2021
Control Your Blood Pressure
3:00 p.m. - 4:00 p.m.
2:00 p.m. - 3:00 p.m.
1:00 p.m.- 2:00 p.m.
1:00 p.m. - 2:00 p.m.
Complete
jueves (Thursday)
9/2/2021

Conozca la diabetes de memoria

(Know Diabetes by Heart)

5:00 p.m. - 6:00 p.m.
2:00 p.m.-3:00 p.m.
Complete
Tuesday
9/7/2021
Learn the Signs of a Heart Attack
4:00 p.m. -5:00 p.m.
3:00 p.m.-4:00 p.m.
2:00 p.m.-3:00 p.m.
1:00 p.m.-2:00 p.m.
Complete
Tuesday
9/7/2021
Control Your Blood Pressure
1:00 p.m. - 2:00 p.m.
12:00 - 1:00 p.m.
11:00 a.m.-12:00 p.m.
10:00 a.m. - 11:00 a.m.
Complete

miércoles

(Wednesday)

9/8/2021

Controle su presión arteriala

(Control Your Blood Pressure)

5:00 p.m. - 6:00 p.m.
2:00 p.m.-3:00 p.m.
Complete
Thursday
9/9/2021
Keep the Beat, Learn Hands Only CPR
1:00 p.m. - 2:00 p.m.
12:00 p.m.-1:00 p.m.
11:00 a.m.-12:00 p.m.
10:00 a.m.-11 a.m.
Complete
Thursday
9/09/2021
Spot a Stroke FAST
3:00 p.m. - 4:00 p.m.
2:00 p.m. - 3:00 p.m.
1:00 p.m. - 2:00 p.m.
12:00 p.m. - 1:00 p.m.
Complete
Monday
9/13/2021
Control Your Blood Pressure
12:00pm - 1:00pm
11:00 a.m. -10:00 a.m.
10:00 a.m.-11 a.m.
9:00 a.m. -10:00 a.m.
Complete
Monday
9/13/2021
Eating Smart with Fruits and Vegetables
1:00pm - 2:00pm
12:00 p.m.-1:00 p.m.
11:00 a.m.-12:00 p.m.
10:00 a.m.-11 a.m.
Complete
Monday
9/13/2021
Get Active Understanding and Utilizing Activity Guidelines
1:00 p.m. -12:00 p.m..
12:00 p.m. - 1:00 p.m.
11:00 a.m. -10:00 a.m..
9:00 a.m. -10:00 a.m.
Complete
Wednesday
9/15/2021
Make Your Life Sweet Not Your Drink
12:00 p.m. - 1:00 p.m.
11:00 a.m. - 12 p.m.
10:00 a.m.-11:00 a.m.
9:00 a.m. -10:00 a.m.
Complete
Tuesday
9/21/2021
Learn the Signs of a Heart Attack
1:00 p.m. - 2:00 p.m.
12:00 p.m. -1:00 p.m.
11:00 a.m. -12:00 p.m.
10:00 a.m. - 11:00 a.m.
Zoom registration link
Thursday
9/23/2021
Get Active Understanding and Utilizing Activity Guidelines
3:00pm - 4:00pm
2:00 p.m.-3:00 p.m.
1:00 p.m.-2:00 p.m.
12:00 p.m.-1:00 p.m.
Zoom registration link
Monday
9/27/2021
Get Active Understanding and Utilizing Activity Guidelines
1:00 p.m. - 2:00 p.m.
12:00 p.m. -11:00 a.m.
11:00 a.m.-12:00 p.m.
10:00 a.m.-11:00 a.m.
Zoom registration link
Monday
9/27/2021
Make Your Life Sweet Not Your Drink
12:00 p.m. -1:00 p.m.
11:00 a.m. - 12:00 p.m.
10:00 a.m.-11:00 a.m.
9:00 a.m. -10:00 a.m.
Zoom registration link