EmPOWERED to Serve Business Accelerator™ Faith-Based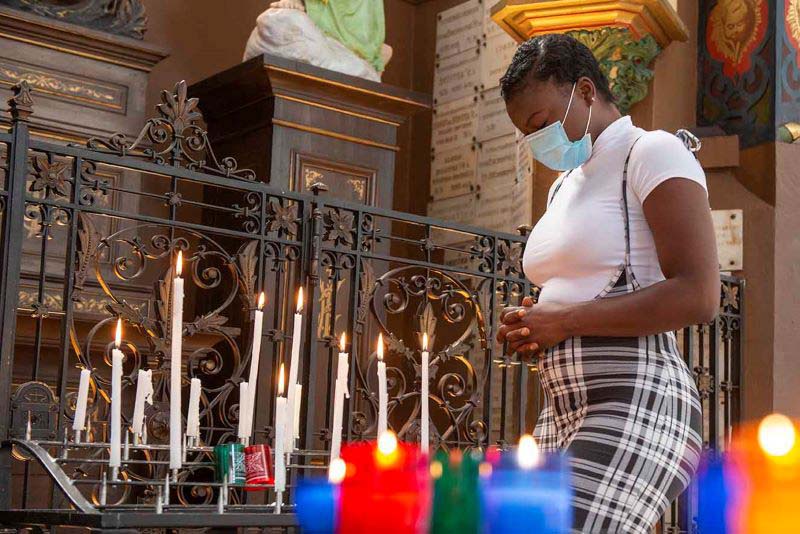 The American Heart Association aligns with faith-based communities to improve health and empower sustainable outcomes.
Applications for a total of $105K in grant funding opening to communities of faith in select states in March
What to expect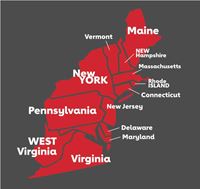 The AHA's Eastern States Region launched the Faith-Based Accelerator at an online workshop on March 17, 2021, with an interactive presentation from faith leaders working on entrepreneurial strategies that serve their constituents/congregations and provide additional revenue potential for the site.
The Faith-Based Accelerator is open to faith-based sites and places of worship in the following areas: Connecticut, Delaware, Maine, Maryland, Massachusetts, New Hampshire, New Jersey, New York, Pennsylvania, Rhode Island, Vermont, Virginia and West Virginia and Washington, D.C.
Up to 10 submissions will advance and receive training to further develop their business model and pitch around their faith-based efforts to help the most vulnerable and under-resourced communities and drive sustainable impact and improved health.
EmPOWERED to Serve Business Accelerator™ Faith-Based Workshop
Watch the EmPOWERED to Serve Business Accelerator™ Faith-Based Workshop for important information your faith-based organization needs to apply.
Housing security and heart health connection
Did you know that people who can't consistently afford housing payments face a higher risk for heart disease and stroke?

A healthy life starts with access to basic needs such as food, health care, education and secure housing. Join us for a conversation on how places of worship can be agents of lasting change in their communities — and a chance to receive funding to support your faith institution's efforts.

Faith-based organizations and places of worship have been on the frontline, mitigating the impacts of COVID-19 and providing communities with much needed guidance and support. Now the American Heart Association's Eastern States Region is calling on them to submit their business concepts that address urgent community needs and disparities exacerbated by COVID-19.
EmPOWERED to Serve Business Accelerator™
The American Heart Association, through its Empowered to Serve Business Accelerator model, supports faith-based organizations as they provide critical support for our most at-risk communities. Places of worship are converting land and assets into housing solutions, serving as critical food distribution sites and remaining trusted and accessible venues for health services.

The American Heart Association seeks to empower faith institutions and leaders to continue and scale their business models aimed at addressing social determinants of health in their communities. Social influences include, but are not limited to, race bias, income, education, healthcare access, pollution, housing availability, transportation and access to healthy foods.
News and stories
Stay up to date with the latest information
EmPOWERED Women Roundtable Series@containerItem.RenderHeadingSizeTag("h2")>
CPR and Opioid Use in Communities of Color
In honor of Women's History Month, the American Heart Association hosted the EmPOWERED Women CPR and Opioid Use in Communities of Color roundtable on March 30 at 7 p.m. CDT.
The livestream event focused on CPR, as studies have shown significant disparities in bystander CPR rates for people of color and women, as well as opioid misuse among women of color.
Building Mental Resilience for Women of Color in the Midst of COVID-19
As a part of National Minority Health Month, the American Heart Association will host a panel to discuss how racism, cultural stereotypes, economic insecurity, stigma and shame all impact the mental health of women of color.
This discussion on April 20 at 7 p.m. CDT. will focus on how they suffer disproportionately from adverse life experiences that can lead to depression, anxiety disorders and toxic levels of chronic stress.
Maternal Health Mortality & Why Gaps Exist
In recognition of Hypertension Education Month and Mother's Day, the American Heart Association will host a roundtable to address maternal health inequities on May 11 at 7 p.m. CDT.
The event will focus on racial disparities in heart-related problems among pregnant and postpartum women in the United States, with Black women having the highest risk of several serious complications.